By NATARIO McKENZIE
Tribune Business Reporter
nmckenzie@tribunemedia.net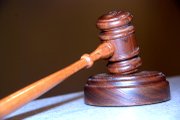 THE Paradise Island-based Club Land'Or resort has moved to settle a legal dispute with a former Bahamian employee creditor, Tribune Business was informed yesterday, after it was faced with a winding-up petition in the Supreme Court.
Darren Bain, an attorney with C F Butler and Associates, confirmed yesterday that the matter between his client, Camille Bain, and Club Land'Or was settled. The move came yesterday, which was the date set for the hearing of the winding-up petition before Justice Stephen Isaacs. The winding-up petition had been filed against the Paradise Island property on May 26 last year.
It is understood by Tribune Business that Ms Bain, a former employee of the property that sits at the heart of the Atlantis marina, and is the first sight for motorists entering Paradise Island via the 'on- bridge', had secured a judgment for compensation from the Industrial Tribunal. After that judgment was allegedly not honoured, her attorneys filed a winding-up petition in an effort to secure her compensation.
The case was another bout of unwelcome publicity for the Paradise Island-based vacation club and hotel, and may not be the end of the property's legal battles with Bahamian creditors.
"The story is not going to end there. There are other creditors who are coming out, and they want to get their monies, too. You may hear of more developments in short order," a source close to the matter told Tribune Business.
Club Land'Or is currently not being "actively marketed" to potential buyers, having been listed for sale with H G Christie for two years.
During the two years that Club Land'Or was being actively marketed, its price was dropped from $43-$42 million to $39 million, something confirmed by Mr Christie.
In a statement sent to Tribune Business in September 2011, Club Land'Or said it was "not sold, and further, will not be closing. Currently the resort, like other properties in Nassau, is experiencing very low occupancy due to the world economic conditions and hurricane season".