By RENALDO DORSETT
Sports Reporter
rdorsett@tribunemedia.net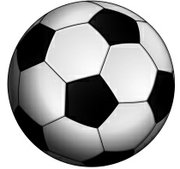 INTERNATIONAL and intercollegiate athletics will merge when the Bahamas' top tertiary institution faces our neighbours to the south in a friendly exhibition.
The College of the Bahamas (COB) men's soccer team is scheduled to host the Turks & Caicos under-23 side in a two-game series this week.
Both games are set for 4:30pm April 3-4 at COB soccer field. It will be the first time the COB Athletics Department hosts an international men's soccer series sanctioned by the Bahamas Football Association.
Faculty, staff, students and the general public will convene at the college's soccer field to watch the COB men's team compete in two action-packed matches, free and open to the public.
COB athletic director Kim Rolle said the idea was taken from an idea to establish an intercollegiate tournament. She said a relationship has already been established with the Turks and Caicos programme.
"The original idea was to have a college classic, so to speak, with various schools we compete against in the NAIA on a consistent basis. The feedback we got from many of them was that it was too short notice, so we decided to hold back on those plans and attempt to host it next year on a larger scale," she said.
"Our women's team had previously traveled to compete in a series against Turks and Caicos so we had already established a relationship with their federation. They were very receptive to the idea and our men's team was ready to compete."
Launched in 2006, the COB soccer programme has developed into a credible part of the college's athletic repertoire with its men's and women's varsity teams competing against overseas colleges and universities in the National Association of Intercollegiate Athletics (NAIA) Sun Conference and in the BFA.
"Having the games on the College of the Bahamas campus is an additional benefit not only to the team but to the campus as well to be able to foster a true collegiate sporting environment where the students, faculty and general public can participate.
"Information has been out there on Facebook, Twitter and flyers have been passed around campus and there is a definite buzz around campus with a rare opportunity to see a team compete on campus against international teams," she said.
"We expect the team to perform very well. They have been making steady progress in a very tough and competitive BFA league and it is a great opportunity for them to test their mettle against international competition."
The last time the countries met at the national team level in FIFA 2014 World Cup Qualification in the CONCACAF region, the Bahamas won a two-game series over Turks and Caicos, 4-0 and 6-0 in July, 2011.