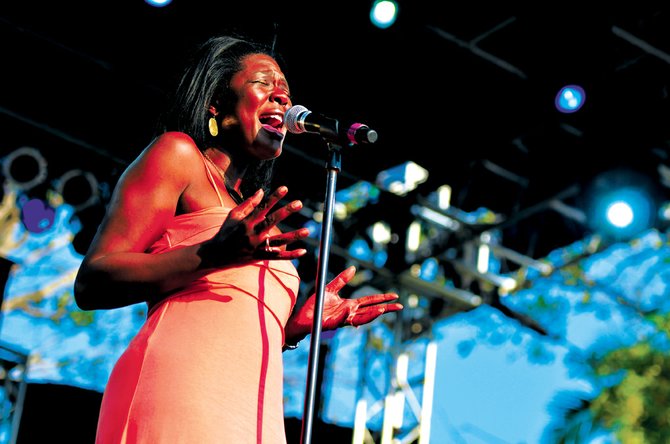 By NOELLE NICOLLS
Tribune Features Editor
nnicolls@tribunemedia.net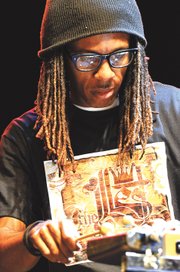 THE Global Battle of the Bands, Bahamas, was no ordinary music event. Not just because it included 10 Bahamian bands, performing live, original content, in an all-day festival that was fit for family fun.
As if that were not enough, GBOB Bahamas had another dimension, albeit unplanned. Chairman Ricardo Berris described the event as a 'scouting ground' for Bahamian business owners looking for fresh, new, Bahamian talent.
He said the competition "opened up the window of opportunity" for many artists, as well as bar owners and restaurateurs, who experienced the original Bahamian talent for the first time.
"One of the things we experienced when we did the bar crawl last week, was that many bars do not have a band that plays on a regular basis. Many owners came out to scout for bands; to listen to bands as potential employees to work within their businesses. I met several bar owners who came out to listen to everyone to see who might be the best prospects for their businesses," said Mr Berris.
He praised the development, saying it reinforced another element that was made evident by the festival.
"The event demonstrated that the population is thirsty for live original content. The GBOB Bahamas is now a place we can always have for people looking forward to experience new music, of all genres from Bahamians," said Mr Berris.
One of the finalists in the event was Avante Guarden, a hard rock band, who before the competition had expressed how difficult it can sometimes be to find a venue in the Bahamas for their style of music. Plati and Naykid-i, another rock band, expressed similar concerns. Their music is dubbed "dredrock", speaking to the Caribbean/rock fusion.
The rock music, however, was well received by patrons of the event. Stinkin Wayz, an alternative/rock band that combined traditional rake n' scrape to produce a rock and scrape fusion, wont he competition.
Vallon Thompson, guitarist and songwriter for Avante Guarden said: "We were able to talk to a few people from Jamaica about the possibility of traveling and performing. We also talked about things that we can do to improve the band. Nothing is concrete just yet. What is concrete though is that we did get some new jobs here locally."
"Battle of the Bands competition was a shortcut to making these kinds of exchanges. We had some people come to us saying they did not know there was even a band like ours playing music in the Bahamas," he said.
Although Plati and Naykid-i did not make it to the final round of competition, the group is hopeful that the event will help them to forge relationships.
"We went into the competition to have fun and it gave us an outlet to gain international attention. We also hope the competition will create a venue for live band music," said Tyrone Bartlett lead singer.