By NATARIO McKENZIE
Tribune Business Reporter
nmckenzie@tribunemedia.net
AIRLINE operators and Lynden Pindling International Airport (LPIA) officials yesterday said any further industrial action affecting air traffic over the Easter weekend would be "catastrophic", as they brace for heavy passenger numbers.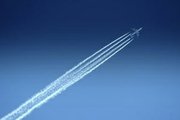 Air traffic controller union executives, meanwhile, told Tribune Business that 'some progress' was being made in their negotiations on a new industrial agreement with the Government.
This could signal good news for a travelling public fearing any further delays, with airline operators looking to cash in on the heavy traffic this weekend.
Fears of massive flight delays during one the year's peak travelling periods have surfaced since air traffic controllers took industrial action last weekend, triggering delays for aircraft taking off fromn LPIA.
But the Bahamas Air Traffic Controllers Union (BATCU) president, Roscoe Perpall, would not comment on whether any further action was planned by the union, telling Tribune Business in a brief interview yesterday that the union was in talks with Prime Minister Hubert Ingraham, and that progress was being made in negotiations.
Mr Perpall said: "We had a meeting with the Prime Minister on Tuesday night, and subsequent to that we had a meting with the membership to present the items he would have addressed.
"While we would have made some progress, the membership still have some concerns and we are trying to address their concerns."
Mr Perpall declined to elaborate further on those discussions, and told Tribune Business he did not want to send the wrong message to airline operators and the travelling public.
Captain Randy Butler, Sky Bahamas' chief executive, told Tribune Business that any further action taken by the air traffic controllers could prove "catastrophic" to the aviation sector.
He said: "We have been through a lot in the civil aviation sector. The smaller airlines are hanging by threads, and they are looking forward to this weekend to help boost their revenue intake. If there is any industrial action by the controllers, that would prove catastrophic to the industry."
Nathaniel Gibbs, managing director of Southern Air, said the Easter weekend is a busy period for airlines. He told Tribune Business: "The Easter weekend is a busy period for everybody. Any disruption during that time would not be good news, sad to say. Easter weekend is similar to regatta time; it's usually a busy period."
Shonalee Johnson, spokesperson for the Nassau Airport Development Company (NAD), said that while the company had no word on any planned industrial action this weekend, it was bracing for heavy passenger traffic.
Mrs Johnson said: "We anticipate that we will have heavy passenger numbers, and we have been advising persons to come to the airport at least three hours prior to their departure time, particularly for those travelling to the US.
"We have partnered with the Bahamas Hotel Association (BHA) to let guests know to make those preparations ,and ground transportation companies to let passengers know. We are putting sufficient staff in place to ensure the impact to the customer is as minimal as possible, with it being a heavy traffic weekend. Easter is the start of the very busy travel period, leading into the peak period of May, June and July."