By CELESTE NIXON
Tribune Staff Reporter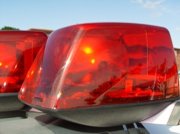 A BAHAMIAN found wandering on a South Florida beach told police he was forced to smuggle drugs into the US by a man who threatened to kill him if he refused.
According to a report in the Palm Beach Post, Lynx Jones, who lives with his American wife in Fort Lauderdale, was arrested on Wednesday in connection with the discovery in a boat of an estimated $342,000 worth of marijuana.
The report said that when confronted by authorities while walking on a beach near North Ocean Boulevard, Jones said he had been given an ultimatum by a Jamaican man in Freeport: Sneak the drugs into Florida or be executed.
Initially denying any connection to a 21-foot boat found beached near where he was walking, Jones first claimed he'd walked from Fort Lauderdale after fighting with his wife, the report said.
US Border Patrol agents searched the boat, removing 74 packages of marijuana, which together weighed 193.6 kilograms.
Switching his story, Jones later told police that between 2007 and 2009 he borrowed money from a Jamaican living in the Bahamas, which he used to build a home.
However, he reportedly told the officers, he was unable to pay the money back.
According to the report, Jones said last month he was approached by the Jamaican, who said: "You can't pay me my money; I need some packages to be dropped off in the States."
On Monday the man reportedly came to Jones' home in the Bahamas and said: "Let's go."
He was driven to an area in Freeport known as the Waterway where two men met him. He was given a GPS programmed to guide him on a 21-foot boat full of packages of drugs to Florida.
After a short distance, Jones said he threw the packages overboard and returned home.
But, he told officers, the Jamaican knew the drugs weren't delivered and told Jones: "You destroyed my drugs, I'm going to kill you."
Jones said the man then ordered him to transport more drugs again on the following day.
Jones said he left for Florida while two men followed him in their own boat. Once they approached the US coastline, the men turned their boat around.
He reportedly said he came ashore and was met by two men who told him to throw the packages over a seawall, but instead he fled, hiding out in a bathroom for a while, before coming out and eventually being detained, the Palm Beach Post reported.
Jones has been charged with importing 220 pounds of marijuana into the United States.