By KHRISNA VIRGIL
kvirgil@tribunemedia.net
TRADITIONALLY a strong FNM seat, some observers feel the race for Montagu could be a little closer this election due to the popularity of the DNA's Ben Albury and the fact that governing party candidate Richard Lightbourne is new to front-line politics.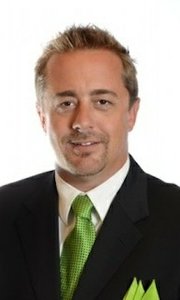 In 2002, Foreign Affairs Minister Brent Symonette won the seat. He was then succeeded by Social Development Minister Loretta Butler-Turner, who has represented that community since 2007.
One among four candidates contesting the seat for the May 7 election, Mr Albury yesterday said he walked away from a successful nomination, at the Queen's College School on Village Road, ready to tackle a serious divide in the Montagu community.
"While I am very excited that everything went smoothly and the support that I have received demonstrates that people are ready for change, I am more ready to deal with the serious rift caused by successive government representatives in this community," he said.
He added that residents in Montagu are most concerned about the high levels of crime, especially in the Kemp Road area, where a large number of illegal immigrants have settled.
Richard Lightbourne, the FNM's hopeful for the area, expressed confidence that his party would recapture the constituency.
He said: "We know we'll win the seat. At this point we are just concerned with getting back out there to continue the campaign so that we can be sure to make contact with as many people as we can."
While saying he was very excited to be an independent candidate, Graham Weatherford criticised "the ancient processes" of nomination day.
"I got there and presented them with my visa card. They told me they didn't accept visas so I pulled out my $400 and paid for my nomination. I was also never told that as an independent candidate I would have to choose a symbol, provide the voter's card numbers of all five of my endorsers, or that I had to provide proof that I wasn't bound to any government contract," he said.
Mr Weatherford is now calling for changes to nomination day procedures.
Frank Smith, who is representing the PLP, could not be reached for comment, but observers do not think the official opposition have much of a chance in Montagu.