FOLLOWING each Nomination Day, when hopefuls become official general election candidates, the public eagerly anticipates the publication of their financial assets.
These documents reveal a candidates net worth, total assets, total income and property, among other things.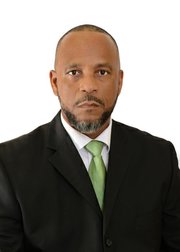 Among the 133 general Election 2012 candidates, a few stood out - including the DNA's Bain and Grants Town candidate Rodney Moncur, who listed as property a New Oxford Dictionary valued at $500, a $300 Sapodilla tree and three Tamarind trees valued at $900.
Mr Moncur's plant list went on: he declared two Mango trees and two Coconut trees valued at $1,200, two Guinep trees worth $600, four Pear trees at $1,200, and a $300 Hog Plum tree among others - worth a total of $6,170.
He declared an income of $60 per week and a total income of just over $4,000.
Mr Moncur's total assets were valued at $371,370.
Meanwhile, Ali McIntosh, Bahamas Constitution Party leader, declared no current accounts, no securities, no life insurance, no automobiles, and no salary.
She did however list $17,400 worth of property and a $9,050 gift, for a net worth of $20,562.
Disclosures also require the endorsing signatures of at least five of a candidate's constituents.
Among the heavy-weights in that category were Shane Gibson, the PLP's Golden Gates incumbent.
Mr Gibson recorded a whopping 67 signatures, while Norris Bain and Perry Gomez both had more than 20.