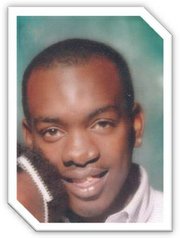 Police are requesting the public's help in locating 25-year-old CRAVON GLASS of BOATSWAIN HILL, CARMICHAEL ROAD.
Cravon is described as having dark complexion, slim build and stands 5'11" tall.
Cravon was last seen at about 6:00 pm on Saturday April 28, 2012 wearing jeans and a beige and brown hooded jacket.
Anyone with information as to the whereabouts of CRAVON GLASS is asked to contact police at 919, 322-3333/4 the CENTRAL DETECTIVE UNIT @ 502-9991, 502-9910 or CRIMESTOPPERS @ 328-TIPS.