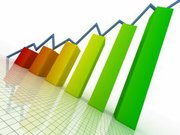 COLINA Holdings Bahamas Limited (CHBL) has posted strong half-year financial results with a total net income of $6.9 million.
CHBL, the parent company of Colina Insurance Limited, reported yesterday that for the period January 1, 2012 to June 30, 2012, the company had recorded a total net income of $6.9 million, equivalent to 22 cents per ordinary share, compared to $1.6 million total income or 0.2 cents per ordinary share for the same period previous year.
 "We are pleased to record another profitable quarter for CHBL, and to mark the half-year with continued positive growth in key financial indicators including net income, shareholder equity and asset growth," said Chairman Terence Hilts.
"Despite a challenging economic environment, our solid capital position, high quality investments and disciplined operational capabilities remain a source of competitive advantage and we continue to see improved financial results."
CHBL ended June 2012 with a strong balance sheet, reflecting total assets of $569.4 million and total equity at $122.7 million. However, despite a larger invested asset base, investment earnings remain moderated by last year's Bahamian Prime Rate reduction with net investment income standing at $14.2 million, compared to $14.8 million for the same period in 2011.

General and administrative expenses for the six months ended June 30, 2012 are 21.7 per cent of total revenues, slightly higher than the prior period ratio of 20.4 per cent.

"We will continue to invest strategically in our business and to leverage our competitive advantages in service and convenience in order to build client relationships and strengthen our company," said Mr Hilts.