By NEIL HARTNELL
Tribune Business Editor
nhartnell@tribunemedia.net
The National Insurance Board (NIB) is expecting to "pretty much" match the $42.6 million total comprehensive income it generated in 2011 despite incurring several 'one-time' expenses, its director yesterday disclosing that total benefit expenditure was also expected to rise 3 per cent in 2012.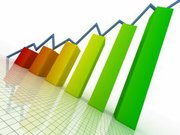 Describing the decision to outsource the pension plan for NIB's employees to independent third-party trustees and managers as one such one-off expense, Algernon Cargill told Tribune Business that the recent wage ceiling and pension payment increases meant benefit payouts would likely exceed last year's $183.8 million.
With NIB's Board "very satisfied" with the social security system's 2011 performance, especially the 13.7 per cent year-over-year contribution income increase to $190.5 million, Mr Cargill added that last year was the first time it had invested in foreign, US dollar listed equities.
NIB's 2011 annual report, which has been obtained by Tribune Business, discloses that its foreign currency investment holdings finished the year at $102 million, accounting for 7 per cent of its $1.519 billion total investment portfolio.
Of that $102 million, most is invested in corporate and government bonds, accounting for 6 per cent of NIB's total portfolio, with the remaining 1 per cent in US dollar-denominated equities and mutual funds.
Confirming that NIB wanted to diversify its investment portfolio, Mr Cargill yesterday told Tribune Business that the Fund would restrict its overseas investments to only US dollar-denominated instruments.
He explained that this decision was made due to the Bahamas' fixed exchange rate with the US dollar, as investments in any other denomination could expose NIB to exchange rate fluctuations, and therefore potential losses.
"In 2011, we concluded, and got approval to purchase, US dollar equities in safe Standard & Poor's stocks that are performing very well," Mr Cargill told Tribune Business.
"We haven't moved beyond US dollar investments because of the Bahamian dollar parity. Investing in other currencies would be a risk the Fund is not prepared to accept..... We don't plan to diversify at this point beyond US and Bahamian dollars."
NIB is permitted by the Central Bank to invest up to $25 million abroad annually. Its 2011 annual report shows its has investments in US dollar equities and mutual funds that are valued collectively at $6.689 million.
Stocks in which the Bahamian social security system has invested include sporting goods manufacturer Nike; Apple; McDonald's; JP Morgan Chase; Microsoft; MetLife and a host of oil/petroleum companies, such as Exxon Mobil, Marathon Oil and Occidental Petroleum Corporation.
For 2011, NIB's total comprehensive - or surplus of income over expenditure - was flat year-over-year, standing at $42.6 million compared to $42.7 million in 2010.
Mr Cargill told Tribune Business that the expectations for 2011 were "pretty much around the same range before we account for the one-time expenses.
"There are expenses for the Board that are one-time expenses that will affect 2012," he added. "We expect going forward that the performance of the Fund will be relatively stable, but we have to take into account one-time expenses that will affect the Fund this year."
While not disclosing too much on what these 'one-offs' entailed, Mr Cargill told this newspaper: "One expense is the outsourcing of the entire NIB employee pension plan from January 2012.
"It's being handled and managed completely independently of NIB, in line with best practice recommendations. The trustee is SG Hambros, and there are various fund managers involved."
Mr Cargill added that short and long-term benefits expenditure was set to increase further, due to a combination of July's wage ceiling increase from $500 to $600, and the 4.6 per cent pension payment rise of the same date.
The latter is the second such increase, the first NIB pension rise having come in 2010, with the move designed to index pensions to the cost of living and ensure Bahamian pensioners' income is not devalued by inflation.
"We would expect to see a continued increase in benefit payments," the NIB director said. "We would expect total benefits expenditure to increase by at least 3 per cent this year, because the pension payments increased by 4.6 per cent, the July wage ceiling increase, and increases in maternity grants and short-term benefits."
Noting that the "long-term stability" of the NIB Fund was being maintained, Mr Cargill said its position of first trying to work out payment plans with delinquent employers, and improved compliance, meant fewer companies were being brought before the Bahamian courts.
Cases approved for prosecution by NIB fell by 46.5 per cent year-over-year in 2011, dropping to 990 from 1,850 in 2010. Mr Cargill said prosecution levels for 2012 were similar to last year.
While the number of contributing employers to NIB dropped slightly in 2011, falling 1.4 per cent to 12,393 from 12,564, self-employed participants increased 17.5 per cent year-over-year - from 5,577 to 6,553.
The NIB annual report said "many straw vendors who were not previously registered" did so for the first time in 2011.
Mr Cargill attributed the improved self-employed contributor numbers to the fact industrial benefits were made available to this category for the first time, along with greater enforcement and compliance that involved tying Business Licences and other permits to being fully paid up with NIB.
Medical care benefits payments fell $2.8 million in 2011, something NIB attributed to better enforcement and ensuring care was provided in accordance with its regulations.
"We are also finalising very beneficial arrangements with medical providers for more competitive rates, so we are also negotiating from that perspective to reduce costs," Mr Cargill said.