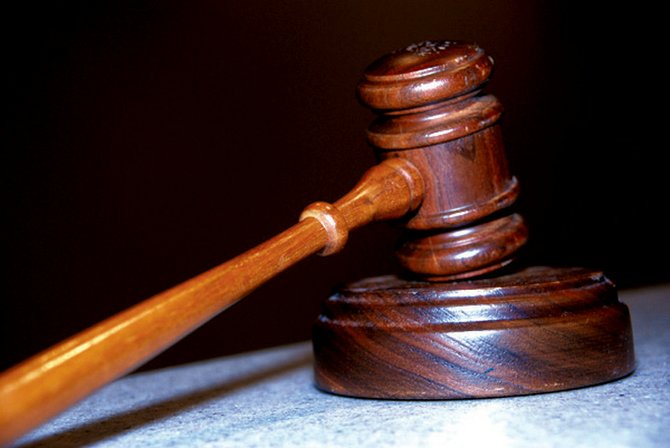 By LAMECH JOHNSON
Tribune Staff Reporter
ljohnson@tribunemedia.net
TWO men, suspected of being "contract killers", begged the magistrate yesterday not to send them to the "big prison" where they were ordered to be held after being charged with two murders, less than two weeks apart.
Rashad Sullivan, and Pakrikeko Rose, both 22 years old, and their alleged co-conspirator Eddie Artis, told Chief Magistrate Roger Gomez that they felt they would be at risk and feared for their lives in Her Majesty's Prison.
They said they had done nothing wrong.
Minutes before the men pleaded for the magistrate to put them in protective custody, police cordoned off Nassau and South Streets as the three, under heavy guard, were brought to a police-filled courtroom.
Sullivan of Sapodilla Street, and Rose of Pine Barren Road appeared before Chief Magistrate Roger Gomez facing a charge of conspiracy to commit murder.
They, with 26-year-old Eddie Artis of Sugar Hill Road, are alleged to have conspired to commit murder between November 1 and November 25 of this year.
Sullivan and Rose also faced two charges of murder and one count of armed robbery.
It is claimed that the pair, on November 25, intentionally caused the death of Dario Knowles.
It is also claimed that they, on December 7, robbed Garth Major of $1,500 worth of gold jewellery and killed him.
Knowles, the son of Dion "Emperor" Knowles was shot and killed last July on Lincoln Boulevard off Cordeaux Avenue.
He was found lying in the street, shortly after several gunshots were heard in the area.
Major was shot and killed around midnight last Friday by two men wearing black-hooded jackets, as he arrived at his Kennedy Subdivision home.
The three accused were not required to enter a plea to the charges. They were told that their case would be fast-tracked to the Supreme Court for trial by way of a Voluntary Bill of Indictment.
When Chief Magistrate Gomez told the accused that they would be remanded in custody at Her Majesty' Prison until completion of their trial, they immediately pleaded to be put in protective custody.
Claiming innocence, saying they were being wrongly accused, the men asked the court not to put them in the "big prison."
The magistrate said he noted the request for consideration and would see if prison officials could have them put in a secluded section of the prison.
The three accused return to court on April 23, 2013 when they will be served with the Voluntary Bill of Indictment.