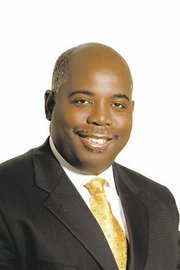 By CELESTE NIXON
Tribune Staff Reporter
cnixon@tribunemedia.net
THE Free National Movement has delivered nothing but empty promises and record levels of violent crime, PLP deputy leader Philip "Brave" Davis said. Making fun of the governing party's slogan - "We Deliver" - Mr Davis told those in attendance at the PLP's candidates launch on Friday that the FNM failed so terribly in the fight against crime that they "barely dare to raise the topic this year".
In terms of the economy, Mr Davis said, the FNM took a bad situation and made it much worse - "dragging us down to the bottom of our region with their selfish, short-sighted, wrong-headed and downright stupid policies".
He noted that the FNM raised taxes on car imports, vehicle inspection and licence fees, and gas.
"They even taxed the Holy Bible and baby pampers, while delivering special legislation and concessions for Bay Street," he said. "If they delivered, it wasn't for you. They delivered for special interest and their friends."
The PLP deputy leader also castigated the government over the ongoing road improvement project, which he said is "overdue, over-budget, and big stretches of it built by foreign contractors and foreign labour".
Mr Davis said the FNM does not put Bahamians first, "and their failure to fight for you, their failure to work for you, their failure to invest in you, has made the impact of the recession so much worse than it had to be."
He charged that the FNM has delivered nothing but record high unemployment, repeated economic downgrades, housing projects without electricity and a huge increase in home foreclosures.
"So the FNM is in trouble and on the run," Mr Davis said. "On the inside, they're in a panic. They're trying to cover it up with big smiles and slick ads and bad poetry and a lot of fireworks, but they know how much trouble they're in."