By SANCHESKA BROWN
Tribune Staff Reporter
sbrown@tribunemedia.net
MONTAGU MP Loretta Butler-Turner has been nominated as the FNM candidate for Long Island, replacing current MP Larry Cartwright, The Tribune has been unofficially informed.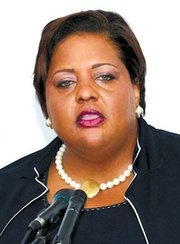 Sources suggested earlier that Brad McPhee had been selected as the party's candidate, however there was no official confirmation by Prime Minister Hubert Ingraham.
Speaking with The Tribune yesterday, Mr McPhee said the Prime Minster travelled to Long Island last week and announced Mrs Butler-Turner's nomination.
"The Long Island Association met with the Prime Minister last Thursday and the final result was Loretta was chosen as the candidate for Long Island. I thought I was the front runner, however, Mr Ingraham stepped in and pushed for Mrs Butler Turner instead and the committee agreed," he said.
"As far as my political future. I do not know. I haven't been asked to run any place else and if offered another seat, I'll consider it, but I doubt I'd take it. Long Island was my first choice because it's my home."
In an earlier interview, Mr Cartwright, who is the current MP for Long Island confirmed he was not running in the 2012 general election unless expressly asked by his constituents.
Speaking with The Tribune, Mr Cartwright said he promised the Long Island community two terms and now that his time is up he is willing to step down.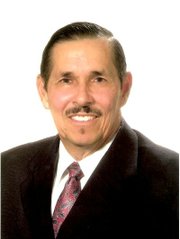 "In 2002, when I was campaigning I asked for two terms. I got that. In order for me to go a third time my constituents would have to ask for me personally. I would need to have the support of the people. Right now I can't say if I have it because I haven't even looked into that yet," he said.
"I spoke to the branch in Long Island and indicated to them that I intend to keep my promise unless I am specifically requested. As far as whether or not I will receive the nod from my party to run again I do not know. That's up to the council and the leader of my party."
Last night, Mrs Butler Turner could not be reached for comment.
When contacted FNM Chairman, Carl Bethel said the party is still in the process of ratifying candidates.
"Some individuals are campaigning already but we are still ratifying people," he said. "It's not a quick or easy thing. When we finish the process we will announce who will be running and where. After we identify potential candidates we have to do background checks. A lot of things have to be down before a person can be presented to the public."
The FNM has yet to publicly announce any candidates.