By NATARIO McKENZIE
Tribune Business Reporter
nmckenzie@tribunemedia.net
A FREEPORT-based attorney said yesterday that "deficiencies" in Grand Bahama Power Company's (GBPC) metering and billing practices were "not surprising", and called on the Government to get involved in the matter.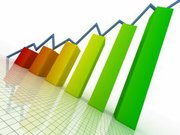 Responding to a report produced for GBPC's regulator, the Grand Bahama Port Authority (GBPA), attorney and former DNA candidate, Osman Johnson, told Tribune Business: "I am not surprised at all that the PwC report, which was initiated by the supposed regulator for Grand Bahama, has vindicated every one of the claims that myself, Mr Garvey and other residents of Grand Bahama  have been making for over a year."
Mr Johnson and Troy Garvey, a community activist in Freeport, filed a written complaint to the GBPC last year,  raising a number of concerns over its metering and billing procedures.
Mr Johnson said: "We reiterate our calls on the Government to comply with the recommendations of the report and to stand firm on the issue of the people's rights in Grand Bahama; to have an electricity provider that will give us service that is fairly priced and does not destroy the livelihoods and living standards of the people  here.
"We are actually demanding that the Government become involved."    
Magnus Alnebeck, general manager of the Pelican Bay resort, while declining to comment on the findings of the PwC report, told Tribune Business that the cost of electricity was the primary issue that needed to be addressed on Grand Bahama. 
He told Tribune Business: "For an investment to work in Grand Bahama, the cost of electricity has to come down. It's enormous; my electricity bill is higher than my payroll.
"It's a big deal, but it's not only affecting the tourist industry. If Freeport is going to become the manufacturing capital, we have to have electricity costs that enable  persons in the industry to be able to survive. From an overall perspective, the number one issue to resolve in Grand Bahama is electricity costs."
The report detailed a lack of formal, written procedures relating to several areas involving power billing and metering. The PwC report aslo disclosed that:
Although the GBPC's goal is for 95 per cent of meters to be read, and just 5 per cent of monthly billings estimated, these thresholds have not been agreed with the GBPA as regulator.
PwC's field review identified three electricity meters that were not assigned, in GBPC's billing system, to the locations where they were physically based.
GBPC did not investigate, by physical site and meter visits, instances where consumers complained about receiving unusually high power bills.
Customers received bills based on 34 days of usage, something that contradicted GBPC's own internal policies.
The fuel surcharge lacked transparency, and could be used to hide moves by GBPC to pass on its own internal inefficiencies, such as technical and non-technical system losses, to consumers. GBPC has subsequently reformed its fuel charge and tariff method.
When it came to estimated billings and meter readings, the PwC report noted that while GBPC customers were not supposed to receive three consecutive bills without their meters being properly read, in reality the system did not prevent this.
"Although the billing system has been configured to flag accounts that have received in excess of three consecutive estimated readings, this system control only raises a warning message instead of an error, and therefore allows the continued estimation on the account," the report said.
PwC said some GBPC meter men noted down information manually, instead of keying it into their handheld devices, and these notes were not always passed on to the Customer Service Department.
When it came to dealing with inconsistent or seemingly inaccurate meter readings, the PWC report said GBPC billing clerks took different actions for the same type of problem.
"We observed instances where a service order should have been raised to investigate an exception and none was raised," the report added. "We observed instances where the billing clerks based their decisions on how to handle an exception based on their intimate knowledge of a particular customer."
And PwC added: "From our review of a sample of customers who complained about high bills, and who appeared to have shown unusual consumption increases, we did not observe where GBPC personnel attempted to investigate the possible root cause of the increase.
"The conclusions arrived at by GBPC personnel were not based on an actual site visit to the location or discussions with the customer. Also, the meters were not pulled for testing."
When it came to estimated power consumption, the PwC report said the GBPC system did not differentiate between actual and estimated meter readings, while "issues and anomalies" in the billing system - not identified by management - impacted "the integrity" of the estimation effort.
"We observed where the billing clerks deliberately applied an excessively high estimated consumption to a customer who had received consecutive estimated bills in an attempt to get a customer, who had not responded to multiple attempts to make contact, to come into the office," the PwC report said.