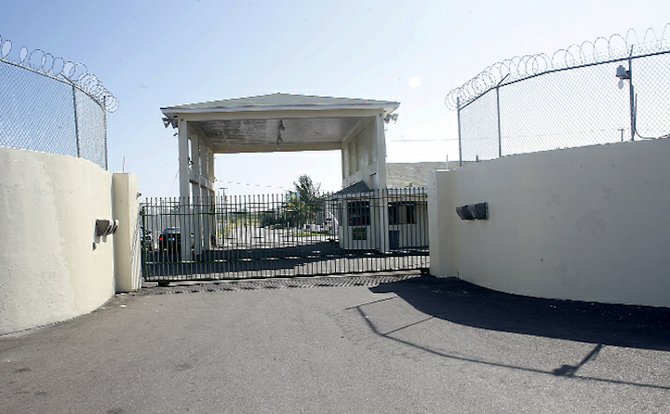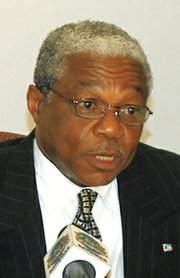 PRISON should, as far as possible, be a last resort for persons charged or convicted of non-violent, petty crimes, Minister of National Security Dr Bernard Nottage said.
Dr Nottage said a jail sentence should remain the first choice for violent, dangerous offenders; drugs, arms and human traffickers; multiple recidivists; child molesters and corruption offenders.
However, he said, focus should be placed on the treatment and rehabilitation of persons charged with or convicted of minor and non-violent offences.
"Indeed the evidence is clear that for dangerous, hardened criminals, punishment works mostly when it is swift, sure and severe," Dr Nottage said. "For petty offenders, on the other hand, treatment and rehabilitation seem to offer the best prospects - not incarceration."
Addressing the joint opening session of the Association of Caribbean Heads of Corrections and Prison Services and Caribbean Association of Corrections Conferences, Dr Nottage said prison officials in many Caribbean jurisdictions are of the opinion that the "lock them up and throw away the key" mentality is the "antidote to crime and violence".
"While tight-fisted policies may be a popular posture, the evidence is clear that only when prisons are used as the sanction of first resort for hardened, dangerous and/or violent offenders, but the place of last resort for petty, minor offenders, society tends to be safer and remediation amongst wrongdoers more assured," he said.
Dr Nottage said a comparison of major countries to the north of the Bahamas, one which uses the prison-first sanction for petty offenders and the other which uses the prison as a last resort mentality with regards to petty offences, has produced differing results.
On the one hand, he said, the country using the prison first mentality has an incarceration rate of nearly 700 per 100,000 persons, while the country using the prison last mentality has an incarceration rate of 107 per 100,000 persons.
"I leave it to you to determine which of the countries cited above has the highest level of crime," Dr Nottage said.