By PAUL G TURNQUEST
Chief Reporter
pturnquest@tribunemedia.net
THE RECRUITMENT of foreign officers to assist in the fight against the rise of violent crime is one among a list of recommendations put forward in a new crime study conducted by noted psychiatrist Dr David Allen.
In this, his latest report on crime, Dr Allen highlights that he has utilised a clinical epidemiological approach to analysing the root causes of crime over the last five years (2007-2012) by analyzing data from diverse focus groups in the community.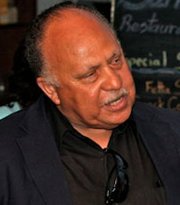 For the case of the study, these focus groups included families of murder victims, chronic drug addicts, troubled teenagers and parent groups, church focus groups, public and private psychotherapy groups, transitional adolescent programme for students involved in violent and disorderly behaviour, and confidential interviews.
According to Dr Allen, the results of his study indicate an "ominous and pervasive culture of violence and destruction".
"Persons interviewed claimed that the root cause of crimes are a lack of family rearing and cohesion, inadequacy of the Judicial system, poor education making crime a viable alternate for kids who can't get a job or refuse work, violent Chronic Drug Syndrome with its increasingly bold executions (as seen in Nassau, Mexico, Jamaica), unemployment, and child abuse.
"Other main concerns that still confront us are domestic violence and an increasingly callous indifferent public that has gradually moved into the danger zone of learned helplessness. Sadly the people, including the church, are beaten down and are close to giving up, feeling hopeless. Parents are advising their children not to return home and encourage them to seek careers in the USA or Canada," the report said.
With the Bahamas just having welcomed the former Commissioner of Police for New York, Mr William Bratton, who praised the Royal Bahamas Force on its current efforts in the fight against crime, Dr Allen said that even now the force requires more help than ever before.
"In our research all of the respondents said the increased presence of more police on the street and in neglected areas is the best deterrent to crime. They said Bahamians still have a fear of police and dogs. Combining both is a strong signal that business is not as usual," he said.
His report, therefore, highlighted the need for the recruitment of foreign police officers from Canada, the UK, and Israel who could swap with local law enforcement personnel on exchange programmes. This will allow for the sharing of policing ideas and break the "incestuous nature" of our current police force making them that more effective, the report read.
Other recommendations put forward in the study call for the formation of a National Crime Forum, the Reformation of the Legal System to ensure timely trials, the strengthening of the Witness Protection Programme, the enforcement of Capital Punishment, an increase in the use of Close Circuit Television (CCTV), the establishment of a National Parenting Programme, training police officers to be more sensitive to victims of violent crimes, enforcement of the Domestic Violence Act, the establishment of a Residential Programme for Extreme at Risk Youth, and the establishment of a mandatory national service programme for wayward youth.
Dr Allen: "We all need to counteract the culture of violence and destruction with a culture of life and hope. We need leaders in all segments of the community; Leaders are persons who absorb chaos, exude calm and instil hope. All of us are called to be leaders in our sphere of influence. This requires a perceptual shift from anger/frustration (chaos) to calm. Anger is a portal into evil, violence and murder. Gratitude is a portal into life, love and hope."
• Read more from Dr Allen in Saturday's BIG T and review his crime report in its entirety in Monday's Insight Section.