By NEIL HARTNELL
Tribune Business Editor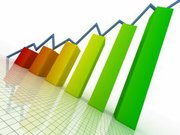 COMMONWEALTH Brewery is today unveiling a "strong first quarter" for 2012 with net income up 44.2 per cent year-over-year, its management team telling Tribune Business the period continued the upward trend seen in 2011's final months.
But despite enjoying 9.5 per cent revenue growth for the three months to end-March 2012, both Nico Pinotsis, the BISX-listed brewery's managing director, and group financial manager, Shun Chou, were wary of making predictions on whether similar top and bottom-line growth rates would be maintained for the 2012 full-year.
They emphasized that cost pressures, resulting from high Asian demand for premium wines and spirits products, together with rising Excise Tax, utility and staffing costs in the Bahamas, that were seen in 2011 were likely to continue into this and subsequent years.
While Commonwealth Brewery's total revenues rose year-over-year from $25.757 million to $28.391 million for the 2012 first quarter, total operating expenses were also up by 4 per cent, rising from $22.96 million to $23.891 million - an increase of just under $1 million.
The top-line growth rate, though, exceeded the expenses rise to produce a year-over-year net income increase from $3.06 million to $4.505 million for the 2012 first quarter. Earnings per share (EPS) rose from $0.10 to $0.15.
Commonwealth Brewery, whose financial figures also include the contribution from its wholly-owned Burns House retail subsidiary, saw its sales volumes jump due to a strong Spring Break season and increased marketing activities. The top line also benefited from price increases implemented in late 2011, as the BISX-listed company sought to pass on supplier cost rises to consumers.
Shrugging off the 15 per cent income fall experienced during the 2011 full year, Mr Chou said: "We had a strong first quarter."
And Mr Pinotsis added: "The last couple of months of last year showed a recovery that brought us back to volumes that were on a par with 2010, and we saw revenue increases in the first quarter this year. Spring Break in New Providence was better than expected."
The first quarter always encompasses the peak winter tourism season, meaning Commonwealth Brewery's sales are likely to experience a small bounce via the higher level of visitors.
And Mr Pinotsis was reluctant to forecast that the 2012 first quarter performance would be repeated for the remainder of 2012, noting that Commonwealth Brewery's performance was heavily dependent on both the Bahamian and world economic performance.
"It is always pleasant to start well," he conceded, adding: "We might have very good plans, but what we do in our company also depends to a large extent on what the economy does here. If the economy goes south, disposable income drops and we feel the pain.
"We are faced still with a global economy that still has its challenges. That is not over yet. We fortunately get a feeling, at least from what we have seen over the last couple of months, that give us some optimistic signs of what's happening in the Bahamas. Let's go back to work and make sure we deliver."
Pointing out that Commonwealth Brewery's business was capital intensive, and brought with it a high fixed-cost base with its Clifton Pier manufacturing plant and 50-plus Burns House retail stores, Mr Pinotsis said this "means we have to make sure our revenue moves".
Commonwealth Brewery's raw materials, consumables and services costs rose by 3 per cent in the 2012 first quarter, growing from $18.66 million to $19.238 million. Personnel costs also increased, by 12.6 per cent, from $3.459 million in 2010 to $3.894 million, due to merit and cost of living-based salary increases, plus separation and retirement costs.
Mr Chou said Commonwealth Brewery's capital expenditure for 2012 would be "roughly in line with depreciation", which last year ran close to $3 million.
Meanwhile, the BISX-listed company saw net cash generated by operating activities decline by $0.6 million year-over-year in the 2012 first quarter, something it attributed to a "seasonal fluctuation of working capital", especially on accounts payables.
The latter liability declined by more than $3.5 million in the 2012 first quarter, falling from $13.847 million at 2011 year-end to $10.285 million at March 31, 2012.