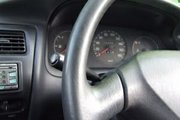 By NEIL HARTNELL
Tribune Business Editor
MOTOR dealers and insurers are in talks to set up a Bahamian vehicle title system, Tribune Business can reveal, in a bid to "get a grip" on the auto ownership chaos that is causing financial headaches for the Government and industry players alike.
The notion of establishing a vehicle title system in the Bahamas has been the subject of on/off discussions for the past 15-20 years, but Dr Roger Brown, co-ordinator of the Bahamas Insurance Association (BIA), yesterday told this newspaper: "The time has now come for us to come up with a system that works."
He explained that the absence of a properly functioning vehicle title system in the Bahamas was facilitating the importation of 'wrecked' vehicles dangerous to the motoring public, plus making it easy for criminals to conceal stolen vehicles and integrate them back into the system undetected.
This, in turn, was creating financial problems for Bahamas-based motor insurers, in terms of increased claims costs associated with vehicle accidents, while motor dealers were uncertain whether vehicles they purchased, for example, still had bank liens/charges over them.
And the Bahamian motoring public were also exposed to becoming unwitting purchasers of stolen or damaged vehicles, and being defrauded by unscrupulous sellers.
Confirming that the BIA and Bahamas Motor Dealers Association (BMDA) representatives had met for preliminary talks on the vehicle title issue on Wednesday this week, Dr Brown said the proposed system would essentially perform the same role as Carfax in the US.
An auto titling system would work much like current land titles, providing a documentary chain of ownership that any potential vehicle purchaser could examine. It would also record any liens/charges over a particular vehicle, such as a bank loan it was acting as collateral for, establishing the auto's bona fides and those of the seller.
Dr Brown told Tribune Business that Bahamian auto dealers had experienced difficulties with the transfer of ownership on some vehicles they had purchased from motorists, especially as it related to lines and charges on the vehicle.
Confirming that the insurance industry had been discussing the vehicle title issue "for some time", the BIA co-ordinator said: "With the influx of pre-owned vehicles, most of them from Japan, persons have bringing them in, some of them as wrecks, and doing some cosmetic works to pass them off as good vehicles. Many of them should not be on the roads.
"Persons are purchasing those vehicles without checking, and would not know any different. They only get the Bill of Sale, and only find out after the money has changed hands that they're in a hole. Some persons do not have access to Carfax or think of using Carfax."
Dr Brown said the system being discussed by the insurers and Bahamian motor dealers would fulfill "the same function as Carfax in the US. This is exactly what the system is designed to do - establish the ownership and the history of the vehicle".
While the preliminary meeting had only involved the auto and insurance industries, Dr Brown added: "We hope later on to include the banks in the discussions, and then approach the authorities - Customs and the Road Traffic Department."
Bahamian commercial banks, as the financiers and providers of credit for auto loans, would also have a vested interest in knowing their funds were secured on title to sound vehicles.
Confirming that a Bahamian vehicle title system had been discussed for some 15-20 years, Dr Brown told Tribune Business: "We're hoping this time we can get a grip on the problem. We're having our meetings and working on it.
"We don't want it to go on for ever and ever. We believe the time has now come for us to come up with a system that will work."
Without a vehicle title systems, criminals were able to switch Vehicle Identification Numbers (VINs) from good to stolen cars, he added, with this practice going undetected.
"There's all manner of impacts from not having a proper titling system," Dr Brown told Tribune Business. "There's the potential of unsafe vehicles, stolen vehicles, as far as the insurance companies are concerned.
"The motor dealers are concerned about cars that are sold and purchased, and then discovering there's a lien on the vehicle. A vehicle title system will establish the ownership for persons who are in the market, and who otherwise would not have access to this information."
Dr Brown said vehicle ownership and history was more freely available on US imports than Japanese and Far Eastern ones.