VETERAN broadcaster Christina "Chrissy" Love accused the Progressive Liberal Party of victimisation and sexism, after being terminated from the Broadcasting Corporation of the Bahamas (BCB) yesterday.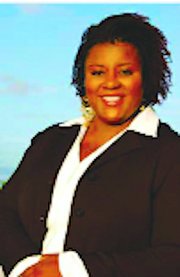 Ms Love, the former hostess of "Immediate Response" told The Tribune yesterday that her termination clearly highlights that freedom of speech is dead in the Bahamas.
"I came to work today and the producer said you can't go into the studio, the General Manager wants to talk to you. I called the GM and he said we need to talk. I asked if I needed my lawyer and my agent with me, and he said I can bring whomever I want.
"Perry Christie said victimisation had ended in the Bahamas, but I beg to differ. I'm kinda' lost as to what their reasoning is. After I went upstairs, they said that management had decided to invoke Paragraph 13 of my agreement with them. My question to the GM was, why is it happening now when my contract is coming to an end on July 31?"
Ms Love explained that paragraph 13 of her contract with ZNS stipulated that either party could terminate the deal with one month's notice. As news of her termination spread, Ms Love said that she has taken grave exception to being compared to the 2007 terminations of broadcaster Steve McKinney and Phillipa "Lady" Russell.
"The fact is they were on the air in 2007 spewing nonsense. Steve and I are like apples and oranges. Steve McKinney was sent to ZNS. I was hired to host Immediate Response.
"But it is their right, but it was handled poorly. If this is what we get from the PLP in week one, I shudder to think what will happen in 60 months," she said.
Ms Love added that what has happened to her proves that people cannot be critical of this incoming PLP government.
"This harkens back to the era of 1967 to 1992 when there was no contrasting views on ZNS. So perhaps I am mistaken, but I would like to know what all of this means. They have severed their ties and it is their prerogative, but freedom of speech is dead in this country."
When contacted, BCB Chairman Edwin Lightbourne confirmed Ms Love would no longer be hosting the show but said "the programme is not off the air for good".
When pressed for more information, he said he "would not be making any further statements".
In a press release from the BCB, the corporation said the separation was "mutual".
The statement read: "The Broadcasting Corporation of the Bahamas announced today that it has mutually agreed with Ms Christina 'Chrissy Love', host of the radio show, Immediate Response, to end their contractual agreement. The Corporation wishes to remind the public that it is committed to ensuring that it provides listeners with public service programming that sets the bar for professional broadcast quality."
As news of Ms Love's termination spread, fans and listeners of the talkshow expressed their views on a number of social networking sites.
One woman said: "I hope that one day the Bahamas will move from these political affiliations. It's sad to see that Bahamians are being victimized in their own country! Everyone is entitled to their own political view."
Another listener said: "I am sorry to hear this. We cannot grow as a democracy if we don't allow people with dissenting views to express them. The same ol' same ol' can not continue. We need to demand democracy and demand debates."
However, not everyone was so sympathetic. Some people said Ms Love deserved to be fired and criticised her for expressing her political views so "avidly" on a government radio station.
One man wrote: "After May 7th, Chrissy came back to ZNS with deep vengeance for the Government. Venom was being spewed out of her mouth every day. Many of her listeners were totally shocked at the level of her 'so-called professionalism'. Her friends encouraged her. It was evident Chrissy was daring ZNS to fire her, because she no longer wanted to be there. I recalled day one after the FNM won, Steve McKinney and Lady Russell were publicly fired by Hubert Ingraham. Like the former Prime Minister said to them 'Chrissy Love needs to find her own ZNS.' You guys need to look at the whole story."
National Security Minister Dr Bernard Nottage and Minister of State Keith Bell were not available for comment up to press time last night.