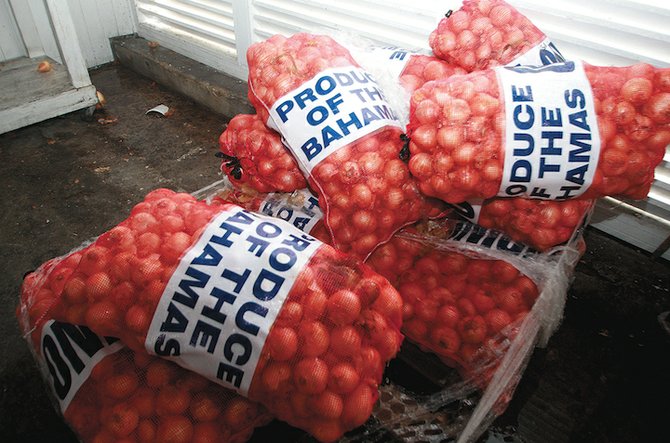 By CELESTE NIXON
Tribune Staff Reporter
cnixon@tribunemedia.net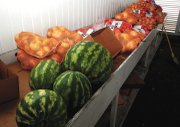 BUY Bahamas will be the mantra of a minister who says he wants to cut the amount of food being imported.
Alfred Gray, newly appointed Minister of Agriculture, Marine Resources and Local Government, said he will be seeking to reduce how much food is being imported by up to 30 per cent in his first term in office.
Mr Gray told The Tribune before his first Cabinet meeting yesterday that with agricultural industries basically nonexistent in the Bahamas, food security was a top priority for his ministry.
He said: "As you know the Bahamas imports more than 90 per cent of what we eat. To the extent that we are able I am hoping we can reduce that to 60 to 70 per cent."
Farms in the Family Islands are being hit because most of the food consumed, including chicken, is imported, said Mr Gray.
"We have a chicken farm in Abaco that is dying because of the importation of chicken," he said. "To the extent to which I am allowed to either eliminate the importation or perhaps drastically reduce it, I am prepared to do that in the shortest amount of time."
To encourage large scale farming, Mr Gray said he would be looking into providing financial grants to farmers.
He said the ministry would also be exploring the possibility of fish farming in the Bahamas.
"There is some interest which has already been expressed from foreign and local sources," said Mr Gray. "If we could grow, say Talapia, we may be able to grow sufficient amounts locally that we won't have to import it."
As Minister of Local Government in charge of Family Island affairs, Mr Gray plans to meet with island administrators this week to 'chart the way forward for the development of the out islands.'
He also intends to bring local government to New Providence.
"When I was here before I started the process," Mr Gray said, "I am not sure what has happened since then to now, but I intend to resurrect that process and start the general trek towards the implementation of local government in New Providence. We intend to ensure that the policies outlined in our party's charter are carried out."