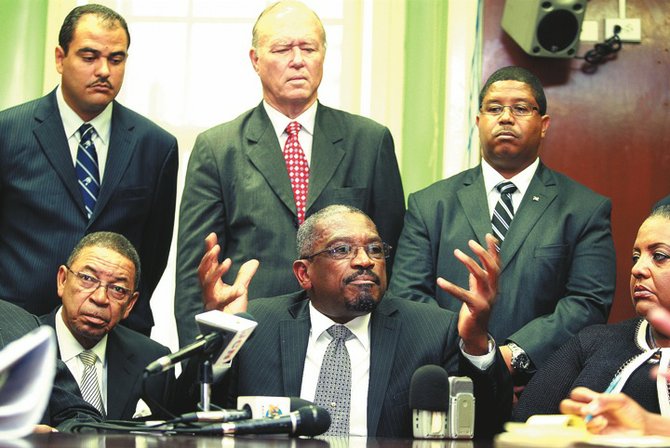 THE Free National Movement labelled the government's 2012/2013 Budget a "lame, blame, and in many ways more of the same" fiscal plan.
The FNM said the Budget does not reflect the "innovative initiatives" that were pledged during the election campaign.
"Having promised the world to the people of the Bahamas and having campaigned on the message that the FNM was borrowing too much, the PLP has presented to the Parliament a budget that makes a lame and feeble attempt at delivering a first deposit on its wild promises," the opposition party said in a statement.
"It has now decided, as it did when it took office in 2002, to turn to the 'blame game' for this lame effort. Ignoring the drastic global economic circumstances that the world has faced these last five years, inclusive of the latest World Economic Outlook Report by the World Bank, as well as the continuous statements made by us while in office about the same, it pretends to be shocked about the fiscal circumstances the country faces," the FNM said.
The FNM noted that the governing party has allocated $15 million to execute its Charter, but claimed the PLP did the same in 2002 for 'Our Plan', but "no one can give an account for that $10 million".
"Thank goodness that we left in place fiscal measures, including the Debt Management Committee, the programme to initiate the Tax Administration Department and the Real Property Tax Reform Programme, to give them some semblance of direction in these difficult circumstances. We will have more to say on this as the debate proceeds," the statement said.