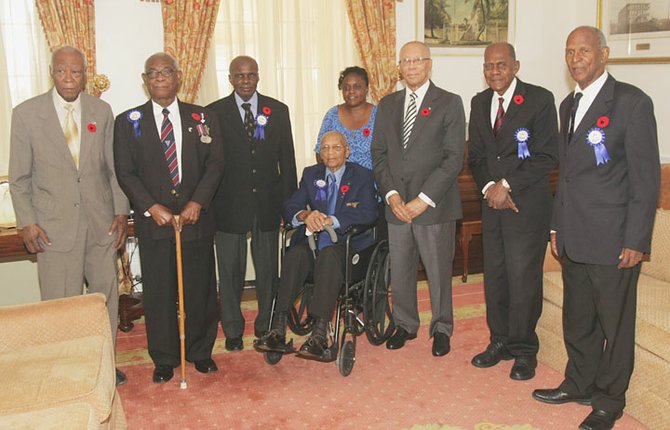 ROYAL British Legion (Bahamas branch) members pay a courtesy call to Governor General Arthur Foulkes at Government House yesterday.
The Legion provides practical care, advice and support to serving members of the Armed Forces, veterans of all ages and their families.
Each year people can support the work of the Legion through its Poppy Appeal.
The annual appeal started after the First World War ended on the eleventh hour of the eleventh day of the eleventh month in 1918.
Civilians wanted to remember the people who had given their lives for peace and freedom. An American War Secretary, Moina Michael, inspired by John McCrae's poem, 'In Flanders' Fields', began selling poppies to friends to raise money for the ex-Service community.
And so the tradition began. This year Nassau City Opera company will also honour the men and women who sacrificed their lives for the good of the country with a National Remembrance Day Concert, featuring a performance of Verdi's Requiem, at Christ Church Cathedral on November 9.