By NATARIO MCKENZIE
Tribune Business Reporter
nmckenzie@tribunemedia.net
An international regulatory expert yesterday said the Bahamian government had got its gaming policy wrong, arguing that it should implement a National Lottery rather than look at legalising web shop operations he described as "personal rackets".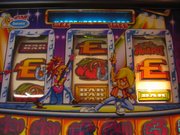 Louis Lee Sing, mayor of Port of Spain, Trinidad and Tobago's capital, told Tribune Business that gaming must be operated or managed by the state, not left in the hands of a few select citizens.
Mr Lee Sing, a former chairman of Trinidad's National Lottery Control Board, who was instrumental in helping to reform the gaming business in that country, was a presenter at yesterday's session of the Bahamas Institute of Chartered Accountants (BICA) accountant's week seminar.
Mr Lee Sing, who made it clear that he had no vested interest on the outcome of the December 3 referendum on whether or not to legalise web shop gaming, told Tribune Business: "The Trinidad and Tobago lottery has proven to be a success story.
"Between 2010 and 2012 it has generated roughly $5 billion T&T dollars. The highest contributing game to it is a number game we used to call Whe Whe, which we turned into a game we call Play Whe. All of this is online, and it provides the kind of transparency needed in something like gaming.
"Gaming in any society must be operated by the state. If it is not operated by the state it must be managed by the state, and so the question is not whether to regulate it but how to regulate, when to regulate and where to regulate.
"If you approach it from that perspective, the question really answers itself. In Trinidad and Tobago we have allowed the online games to grow, to prosper and it has given every Trinidadian the opportunity to participate without any hanky-panky, corruption or fraud."
Mr Lee Sing further added: "What you have here, I suspect, is something different than we have in T&T. My fear is that you are about to legalise something that ought not to have been in the first place. People can't be allowed to run their own rackets, as it were.
"I sense that the Government, rather than go the way of legalising the web operators, should be moving as it were to introduce a National Lottery.
:"Of course, the web operators could be a part of a national lottery because if they are taking bets now for other kinds of games, they would be permitted to take bets for the lottery by putting in a terminal, but they would not have ultimate control over the terminal.
"My argument is that the all the men who currently run web shops or internet cafes should be asked to continue running Internet cafes and, if they wish, they could apply for a lottery terminal and they would be playing by the rules of the state. They would not be able to do hanky panky and money laundering."
The Christie administration's consultants, Dixon, Wilson & Co, ruled out a National Lottery for the Bahamas on the grounds that there would not be enough interest, especially given the competition from Florida.
But Mr Lee Sing said that it was in the best interest of "countries, the people and economies" to legalise and regulate gaming.

"It's important that the Government of the Bahamas take control of the lottery," he said. "In taking control of the lottery the Government must ensure that people across the Bahamas are allowed to play the lottery simultaneously.
"If those fellows who are running these Internet cafes want to be a part of the dance, let them buy the ticket and come in. Let them buy a lottery terminal that can be placed in the cafes, so that they can have a chance to be a part of the process, but you cannot leave it in the hands of a few select citizens at the expense of everyone else."
Outlining some of the benefits of legalised gaming, Mr Lee Sing said: "If you legalise gaming you are going to create employment and organise sustainable employment at varying levels.
"You would be making varying contributions to the state. You are going to be given an opportunity to do clearly defined good projects. You will ensure the collection of fees and taxes. You will ensure that there is transparency."