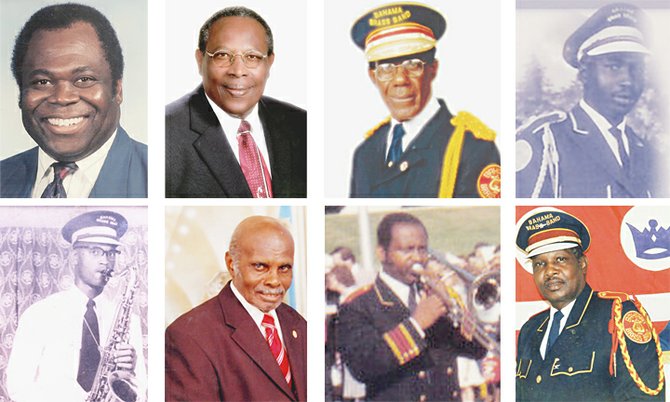 Eight long serving members of the Bahama Brass Band were honoured at the Church of God of Prophecy's Love Centre last week.
The eight musicians who have contributed greatly to brass band ministries of the Church of God of Prophecy over the years were honoured for their faithful stewardship to one of the oldest church brass bands in this country.
The honoured members included: Bishop Cephas Ferguson, Bishop Rudolph V Bowe, Bishop Albert S Ferguson, Deacon Herman McClain, Brother Winston Capron, Brother Fulton Bain, Brother Felton Cox, and Brother Clyde Knowles, all of whom have given a substantial amount of energy to making the Bahama Brass Band ministry known worldwide.
The band's public relations office Sean Gibson said those members have built the foundation of the band and deserved to be honoured for the part they played throughout the years.
"It is very important to recognise those who have paved the way and build a solid foundation for future generations by giving them their recognition while they are alive and to say thank you for being great role models. These men have served faithfully during a time when people of colour were not allowed certain liberties while travelling oversees and made tremendous sacrifices in establishing a legacy that is known and respected the world over in the Church of God of Prophecy denomination," he said.
The  Bahama Brass Band also did a special performance during the service.