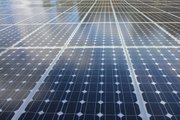 By NATARIO McKENZIE
Tribune Business Reporter
nmckenzie@tribunemedia.net
Laws to regulate net metering and/or net billing could lead to increased alternative energy installations in the Bahamas, a local provider estimating that renewable penetration in this country was only around 2 per cent.
Guilden Gilbert, vice-president of Alternative Power Sources (Bahamas), told Tribune Business that while interest in renewable energy solutions was high, many persons were simply not able to "write the cheque".
Mr Gilbert, who was a panellist during a renewable energy discussion at the Bahamas Institute of Chartered Accountants (BICA) week-long seminars, told Tribune Business: "If I had to estimate I would say renewable energy definitely is less than 2.5 per cent. The penetration is very low for photovoltaics (PV). Solar water heating may be up around 6-7 per cent, but that's low as well.
"We have, say, 350,000 people here. I believe we are somewhere in the region of 130,000 households in the Bahamas. One per cent would be 1,000 roughly, so we may not be even past the 1 per cent mark looking at it on that basis. In terms of renewable energy penetration as a whole, we may be up around 2 per cent if you factor in solar water heaters."
Mr Gilbert added: "I don't know that the Bahamas is so far behind as a percentage, but we find that there is a lot of interest in Jamaica. As a company we have done 400 installations alone in just Jamaica, and then we're in the middle of doing a 1,0000 home development which is being done in phases.
"I'm not even concerned with the penetration because it's going to be one customer at a time anyway. To get the high penetration is labour intensive and having trained people. Right now there are not a whole lot of certified installers. It's going to be important that we have certified installers. There really should be PV-certified installers handling the installations. We're introducing a course on that, and we're actually in the process of getting the lab built out now, so that we can have the first course."
Mr Gilbert told Tribune Business that net metering and/or net billing regulations could lead to an increase in renewable energy system installations.
"We have actually had a couple of clients say to us that they want to do the system, but prefer to have the grid connection feature, so that even if BEC doesn't cut a cheque at the end of the month at least there is a credit to the bill," he explained.
"I think with that legislation you will see some growth in more systems being installed, and more people following through on putting in a system. Hopefully that legislation will come fairly soon, and then I think we will see some movement going forward."
Mr Gilbert said emphasis needed to be placed on making homes more energy efficient. "There's a lot of interest but very few actual clients," he added. "Everyone wants to do it but it all comes down to that person being willing or able to write the cheque.
"I think there are other avenues that we should go down first, and that is focusing on energy efficiency. I think right now, rather than focusing on just number, we should really be focusing on getting each household as energy efficient as possible. That in itself would bring down the load on BEC. To become energy efficient requires some commitment to making the payment; you can't gain something without spending something," said Mr Gilbert.