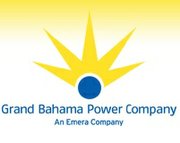 THE Grand Bahama Power Company apologised to customers yesterday for the widespread interruption in service that occurred on Tuesday night.
According to the company, the blackout started at around 8.30pm.
"Our crews were immediately deployed to begin resolving the issue.
"By 9.45pm, GBPC began restoring electricity supply to affected customers and full power was restored to all customers by 11pm.
"Since last night's outage, we have conducted a full assessment of the issues and found that salt contamination on insulators was the root cause of the power interruption.
"When this type of short circuit occurs, our protective equipment senses it as a problem, resulting in automatic de-energising to protect the electrical system from further damage," the company said in a statement.
According to the GBPC, this latest disruption came as a direct result of the after-effects of Hurricane Sandy.
"The hurricane brought high winds and storm surges but little rain, resulting in significant salt deposits on electrical infrastructure. We haven't had substantial rainfall since the storm, which means that much of the salt on our lines remains.
"While safe, the humming sound customers might hear from our lines is evidence of salt contamination. The remedy is to wash the equipment down using pump trucks, a time-consuming task which can only be performed safely on de-energised lines. That means planned outages, which we know is inconvenient for our customers.
"Our priority today and in the coming days is to assess the areas impacted by salt contamination, and develop and execute a washing plan to address the trouble areas.
"As is our usual practice, we will alert customers whenever possible of planned outages to carry out this work in a safe manner," the statement said.