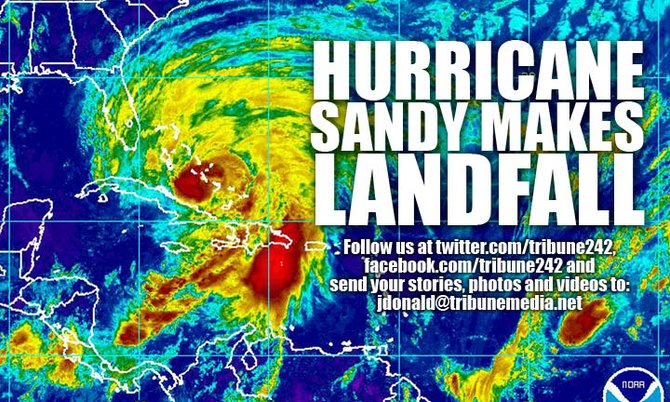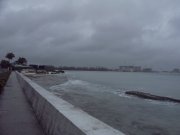 5.50pm: After an island-wide power outage, it appears power has now been restored to most parts of New Providence. Please note that, should there be sporadic power issues, updates will continue on the Twitter panel at the right of the homepage (if your power is on) or on twitter.com/tribune242 on your phone.
Earlier NEMA released the following update on Hurricane Sandy - and click HERE for BEC's preparedness plans.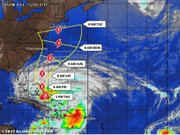 The centre of Sandy is moving between Long Island and Great Exuma.
A hurricane warning remains in effect for the Northwest and Central Bahamas. This includes Grand Bahama, Bimini, Abaco, The Berry Islands, Andros, Eleuthera, New Providence, Exuma, Cat Island, Rum Cay, San Salvador and Long Island.
Hurricane warning means that hurricane conditions are expected somewhere within the warning area within 36 hours.
Tropical storm warning remains in effect for the Southeast Bahamas, which includes Acklins, Crooked Island, Long Cay, Mayaguana and Ragged Island.
A tropical storm warning means that tropical storm conditions are expected within the warning area within 36 hours.
At 2p.m. the center of Hurricane Sandy was located near latitude 23.5 degrees north and longitude 75.4 degrees west or about 25 miles east of Great Exuma and 125 miles south se of Eleuthera.
Hurricane Sandy is moving toward the north near 20 miles per hour and this motion is expected to continue today. A turn toward the north-northwest and a decrease in forward speed is expected tonight. On this forecast track the center of Sandy will continue to move through the Central Bahamas today and tonight and move near the Northwest Bahamas on Friday.
Maximum sustained winds remain near 105 miles per hour with higher gusts. Sandy is a category two hurricane on the Saffir-Simpson hurricane wind scale. Some weakening is forecast over the next 48 hours. However, Sandy is expected to remain a hurricane as it moves through The Bahamas.
Hurricane force winds extend outward up to 35 miles from the centre and tropical storm force winds extend outward up to 205 miles from the center.
Hurricane conditions are now being experienced in Long Island, Exuma, Rum Cay and south Cat Island and tropical storm conditions are being experienced in Ragged Island, Crooked Island, Acklins and South Eleuthera Hurricane conditions will begin to affect San Salvador by 6p.m. and South Eleuthera by 7p.m. also tropical storm conditions will begin affecting New Providence by 7p.m. this evening and Abaco by 11p.m. tonight.