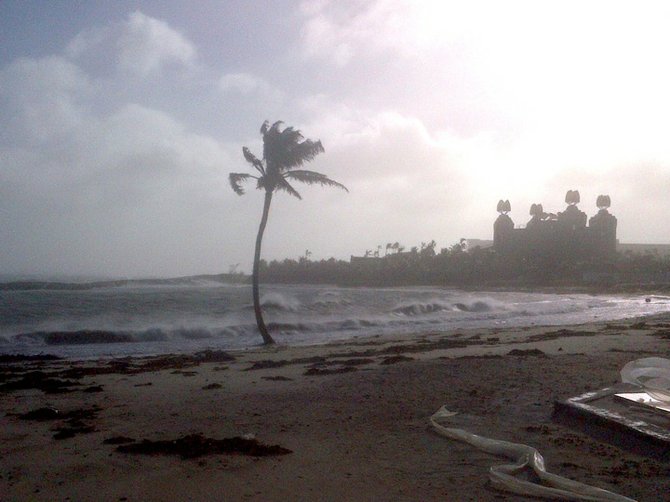 Hurricane warnings have been lifted for the islands of the Bahamas as Sandy has returned to tropical storm status. Meteorologists say she is moving slowly away from the Bahamas at about seven miles per hour. The maximum sustained winds have been recorded at 75 miles per hour.
Photo Gallery
HURRICANE SANDY AFTERMATH
The latest advisory put the storm at about 30 miles north northeast of Great Abaco.
A tropical storm warning is in affect for Great Abaco and Grand Bahama. On that island there is severe flooding being reported at the international airport.
In New Providence the Lynden Pindling International Airport is now reopened.
NAD's hurricane preparedness team has conducted inspections of the terminal buildings, airfield and surrounding area and have concluded that the airport is fit to resume normal activities.
But officials say it may be some time before other air and sea ports around the country are opened. NEMA officials hope to have their first assessment team on a plane from New Providence later today.