By NATARIO McKENZIE
Tribune Business Reporter
nmckenzie@tribunemedia.net
The Ministry of Tourism is looking to generate greater business out of the Chinese market, and is looking to establish new offices in China in January 2013.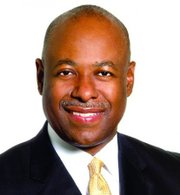 Speaking at the Abaco Business Outlook, Obie Wilchcombe, minister of tourism, said: " When you look at how the world continues to grow and how the Chinese market continues to grow, they are still growing north of 5 per cent and that's important to us.
" We have to think about getting airlift and how we get airlift into the market. We have to look at how we are going to cause some of these islands to get some of that business. The Chinese want to travel, but the difficulty is how they get their visa. That's our focus now.
"We want some of that business and we have been talking with the Chinese government. We are hoping to establish new offices in China beginning in January. We can get more business in those markets if we concentrate and spend the time and effort there."
Mr Wilchcombe said his ministry was still looking to generate more business out of Latina America, as their travellers are do not need a via to visit the Bahamas.
He added that the ministry was also in talks with several airlines to commence service to New Providence.
"Over the last several weeks I have spoken to several airlines that want to begin service to the capital, and the qustion then is if you come there how do you get to the islands?" Mr Wilchcombe asked.
" We have asked Bahamasair to play a new role for us and understand that it must be the friendly carrier of the Bahamas. If it is playing the role it ought to play then it can make a difference. Bahamasair should be that friendly carrier helping us drive some of the prices down, and also serving most of the markets we are trying to get.
"You can't get people to come to your country if you don't have the airlift, and if the airlift is too high. Some of the prices are just too high right now.  We are looking at how we can assist in getting the prices down to get people to come here."
The tourism minister also said the Ministry would look to re-establish its offices in the US.
"The Bahamas made a decision several years ago that we were simply going to focus on the iInternet. It's an advantage for a country like ours with limited capital and limited resources ,but we took a decision that took us away from a relationship with the wholesalers and travel agents," Mr Wilchcombe said.
"That's a big mistake in my view. We are now re-establishing the offices abroad. We are going to re-establish our offices abroad, in New York, Atlanta and in California. We are going to make sure that we have offices where we can talk to people because no matter how much Internet you have, it's important to have that face-to-face contact."