By KHRISNA VIRGIL
Tribune Staff Reporter
kvirgil@tribunemedia.net
THE scores of persons anticipating employment at the new Shepherd's Mart – formerly Robin Hood – will have to wait a bit longer confirmed principal owner Sandy Schaefer yesterday.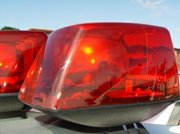 Around 135-145 persons were set to be employed at the mega store, but that will not occur for another few weeks, Mr Schaefer told The Tribune.
The unexpected delay, he said, came this weekend, on good Friday after thieves stole four 20 ton air conditioning units needed at the store. To replace the equipment, Mr Schaefer said he would need more than $100,000. He suspects that copper thieves were to blame for the incident. Before now, he said, preparations to get the store in order were going well.
As copper theft throughout the island has for some time occurred often, Mr Schaefer said he is in full support of a ban on copper experts. He believes that once the government takes a firm stand in this regard, business owners like himself would have no concern over the success of their establishments.
"Clearly," Mr Schaefer said, "this incident will cause a delay in the opening of the Tonique Williams Darling store. We are now looking at mid to the end of May.
"These guys came in on Good Friday, stole those units and also some copper from around the building.
"But this sort of thing is happening too often. People don't throw away copper, so obviously if anyone turns in copper 99.99 per cent of the time it's been stolen. We must stop providing a market for them. Then they'd stop the stealing. Someone has to take a stand."
Two weeks ago, Tall Pines MP Leslie Miller and president of SuperValue Rupert Roberts urged the government to take action against copper thieves who, they said, appeared to "have the government and the police on their knees." Such culprits they said have continued to go undetected.
Mr Roberts at the time said: "Merchants feel that the police and the government are not listening to their cries for help."
He believes that the thieves can be caught and brought to justice. They should be detained, he said, while selling the stolen copper to scrap-metal yards.