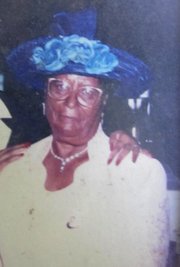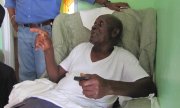 FREE National Movement leader Dr Hubert Minnis expressed his deepest sympathies to the families, friends and loved ones of Edith Barnes-Collie and Enamae and Tim Polowick – the mother, sister, and brother-in-law of former FNM MP and Cabinet minister Sidney Collie.

Calling their tragic deaths in Mayaguana yesterday morning a "painful and unfortunate occasion", Dr Minnis said the country is reminded once again of the frailty of human life and the fact that none of us knows the day or the hour when we will be "called home to meet our maker".
"This mystery of life and death affords each of us an opportunity every day to reflect on the difference we are making in our communities and in our world. The three persons who died on Thursday did so in the service of others.
"For that contribution and countless others that go unnoticed, they are unsung heroes.
"These countrymen and the contributions they make are never publicised and too often go without celebration.
"So often, the contributions they make are reflected in the lives of the people they touch, shape and mould. That is how they bless the rest of us.
"Mrs Collie gave the FNM and the country her sons Hilbert and Sidney Collie and her daughter-in-law, Mavis Johnson-Collie, all of whom have dedicated almost their entire adult lives to public service.
"We grieve with our colleagues during this difficult period. We will keep them and everyone in the Mayaguana community in our prayers," he said.
Edith Barnes-Collie was 81. Her daughter Enamae and son-in-law Tim were said to be in their 30s.