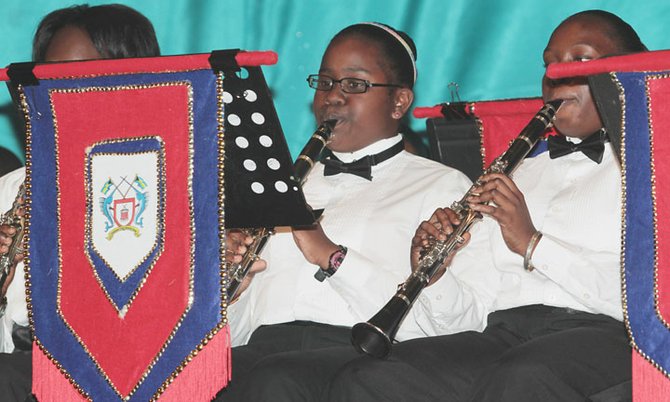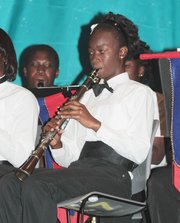 In commemoration of the country's 40th Anniversary of Independence, 250 school-aged children of the Urban Renewal 2.0 Band performed at the National Centre for the Performing Arts.
Called "An Easter Musical Extravaganza," the concert drew the attendance of Prime Minister Perry Christie, Deputy Prime Minister Philip "Brave" Davis, National Security Minister Bernard Nottage, and several other members of government.
Supt Stephen Dean said the band is all a part of Urban Renewal 2.0's goal to combat crime. He explained the band is a chance for children who might choose a life of crime to become "productive citizens," instead.
"It's an alternative for young persons," he said.
Since starting in June of last year, the band currently has 450 members ages eight to 17-years-old and Urban Renewal is hoping to see that number surged to 600 by Independence, Supt Dean added.
Event organisers said they were expect upwards to 500 Bahamians to attend last night's concert, at a cost of $10 per ticket.