By NEIL HARTNELL
Tribune Business Editor
nhartnell@tribunemedia.net
A leading aviation executive last night said he was "not confident" the Bahamas would pass its upcoming audit by the US, warning that a downgrade to Category 2 status would inhibit the expansion plans of his and other local airlines.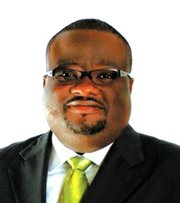 Captain Randy Butler, president and chief executive of Sky Bahamas, warned it would be "a hit" for both the Bahamas and its people if the current Category 1 status with the Federal Aviation Administration (FAA) was lost as a result of the upcoming audit.
While "hopeful" that the Bahamas would receive a 'clean bill of health', Captain Butler based his lack of confidence on a 2011 follow-up audit by the International Civil Aviation Organisation (ICAO), which said the Bahamas had failed to implement many of the recommendations contained in a 2009 report for improving its aviation regulatory regime.
Tribune Business confirmed yesterday that inspectors from the US FAA are due in the Bahamas on April 29 to conduct their regular three-four years assessment of this nation's aviation regulatory regime.
However, unlike Captain Butler, government officials expressed optimism that the Bahamas would fare well under an FAA audit.
Captain Patrick Rolle, director of the Civil Aviation Department (CAD), told Tribune Business that the Bahamas' prospects of maintaining its Category 1 status with the US were "pretty good".
Should a Category 2 downgrade occur, Captain Rolle said the "political will exists to ensure we're not there for any length of time".
He added that the Government had been "working quite furiously" to overhaul the Bahamian aviation industry's legal and regulatory framework, and implement these changes in practice.
Still, the FAA audit comes against the backdrop of the recent fatalities in Mayaguana, and a downgrade to Category 2 status would be a negative blow to the Bahamian tourism industry.
An FAA downgrade could affect airlines, Bahamian and foreign, operating between the Bahamas and US, restricting the number of flights they could offer.
The timing of such an outcome, too, could not be worse, given the joint private-public sector initiative to increase airlift capacity into the Bahamas by 300,000-400,000 seats, or 25 per cent, come Baha Mar's arrival at end-2014.
Captain Butler acknowledged that an FAA audit was different from its ICAO counterpart, with the US regulator more concerned about Bahamian civil aviation providing oversight for its domestic carriers flying into the US.
The security of US air space and planes flying in it was the FAA's main priority, he added, and the US regulator would want to know whether the CAD was certifying Bahamian airlines in accordance with ICAO standards.
Asked by Tribune Business about the Bahamas' prospects of passing the FAA audit, Captain Butler replied: "I would say this. I'd like to see us pass, but based on what I know, I'm not confident we're going to pass.
"I'm hopeful, but not confident. If we don't pass it represents a failure on our behalf, a failure on the Bahamas' behalf. If we don't pass, it's a hit for us, the Bahamas and Bahamians."
Captain Butler based his lack of confidence on the fact that a 2011 ICAO report "showed the Bahamas did not live up to its obligations" to enhance its aviation regulatory regime, despite the same organisation giving it a 'road map' on how to do so via a report issued two years earlier.
Disclosing the consequences of a bad FAA audit, Captain Butler said Sky Bahamas and other Bahamian-owned airlines, including Bahamasair, would be unable to expand their routes and flight frequency into the US.
"I want to grow international flights, and if we don't pass, I can't," he explained. "I want to grow my fleet, and renew my fleet, my planes, when the time comes.
"If they go into Category 2, we will not know when we will get out. We don't want to spend a year-plus in Category 2."
Captain Rolle conceded that Bahamasair would "not be able to expand" its US business if a Category 2 downgrade occurred, describing this as "the main" consequence.
"We're hoping that it goes well, and I would say our chances are pretty good," Captain Rolle told Tribune Business.
"If, for some reason, it goes the other way, I can tell you the political will exists to ensure we're not there for any length of time, and we will have people working to ensure those standards are maintained."
Captain Rolle acknowledged that an "area of concern", and "the key area that has to be addressed", was staffing in Civil Aviation. The Department did not want "just bodies", but staff qualified for the positions they are holding.
"That will always be a challenge for us, but the Government is working to correct that," he added.
"I can tell you that the Government is working on this quite furiously, and not because the FAA is coming in. There was a follow-up audit by the ICAO in 2011, and since that audit we have done a tremendous amount of work, putting in new regulations, ensuring they are being implemented."
Civil Aviation staff were now being trained by the FAA and US National Transportation Safety Board (NTSB), while laws and regulations were constantly being updated to reflect the ever-changing ICAO standards.