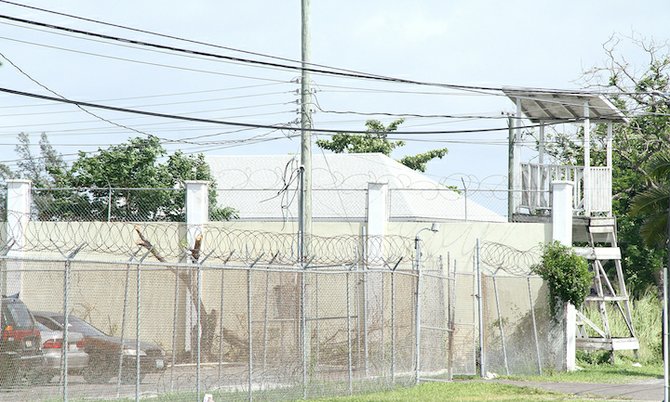 By KHRISNA VIRGIL
Tribune Staff Reporter
kvirgil@tribunemedia.net
A CUBAN man claiming to have been in custody at the Carmichael Road Detention Centre says he was one of a group of detainees beaten so severely "that they almost killed us".
Alexander Vazquez, 27, phoned into the radio show Desafio on 670AM - a Miami station, where he recalled a "brutal" assault which he claimed resulted in two broken ribs – one of which punctured his lung.
That incident, he told the show's host and Miami-based activist Ramon Sanchez on August 19, landed him in hospital for six days, after an operation.
Vazquez has since been repatriated to Cuba where he lives at H Street, Colon and Maceo, number 9, Reparto Villa Josefa.
"A day and a half after getting to the Bahamas, we were sleeping at around 3am, and the guards went crazy. They told everyone to wake up and separate, and go outside," Vazquez said.
"Myself, and two others were held in the room. They tied us up took us outside and beat us so bad, they almost killed us."
"While the beating was taking place, a senior officer was firing shots in the air.
"It was very, very brutal, I tell you that from the heart. I believe one of us would have died that night. What saved us was that the sun was starting to come up by then, if not..."
According to the Democracy Movement, Vazquez was sent back to Cuba on Friday, August 16, with the first group of Cubans.
Vazquez went on to explain to Sanchez that he believed the officers at the Detention Centre did not want to take them to hospital for fear of the incident going public.
"It seems that it was the immigration officers who took us to the hospital and when we got there. In my case, I had two broken ribs and one of them had punctured my lung.
"We were first taken to a clinic, and they didn't want us to go to the hospital, but the doctors they insisted. I had to have an operation and spent five or six days in the hospital.
"It seemed that they wanted to get me out of there, I guess because of the press was going to come there or something like that."
Sanchez said that while the beating was taking place, other officers came over. But when they realised what was going on, they left. When these officers first approached, one of the other Cubans said to the victims: "Look they are coming over here, they are going to stop them beating you."
Those officers instead got into their cars and left. The guards continued their abuse, Vazquez said.
Speaking about the conditions at the Detention Centre, he said that children housed at the facility were forced to live in a climate of fear all the time. This was the case because they believed that at any moment a guard might fire shots in the air, and were always brandishing rifles and batons, he said.
Asked to comment on claims of female detainee sexual abuse, Vazquez said he saw no firsthand evidence of this, but that such incidents were common knowledge among those housed there.
He said he was informed that male officers went into the female quarters at night and raped the women. Vazquez said he also heard about terrible beatings of Haitians some months before he got there.
Foreign Affairs Minister Fred Mitchell, who is currently travelling, would only answer to e-mail requests for comment by saying: "You have the government's statement on all allegations."