By SANCHESKA BROWN
Tribune Staff Reporter
sbrown@tribunemedia.net
THE ROYAL Bahamas Defence Force has doubled its efforts in Bimini after two separate drugs busts in three days, RBDF public relations officer Lt Orgin Deleveaux said yesterday.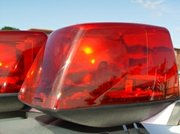 Mr Deleveaux said Bimini has always been a hot spot for drug trafficking, but now, because the island is 'booming', there seems to be an increase.
"Bimini is about to be booming with hotels there now and the fast ferry carrying passengers to Bimini so we expect more traffic with drugs. In the past Bimini has always been a hot spot for drugs because of the close proximity to the United States, it is an ideal drop off spot," he said.
"So we are keeping a closer eye on the area. Both the Defence Force and the Police Force have doubled their efforts. The police are onshore and we are in the water in the northern area and the southern and central area. Those are the areas we really need to cover. We are also looking at ways to continue to improve our strategy."
Mr Deleveaux said the latest drug bust on Tuesday was the result of a successful joint operation between the police and the Defence Force.
"This resulted in the recovery of 35 bales of suspected marijuana in the northern Bahamas," he said.
"While conducting surveillance operations off Bimini, the joint forces discovered a Bahamian vessel beached on North Bimini. A search of the vessel uncovered 10 bales of suspected marijuana on board, after the suspects had fled the scene.
"A further search of the area uncovered another 25 bales of suspected marijuana in the nearby area. The contraband and vessel were turned over to the police for further investigations."
Mr Deleveaux said police could not yet estimate a street value, and that the suspects are still on the loose.
On Sunday around 6.30pm, police in Bailey Town, Bimini and discovered a black plastic bag with suspected marijuana.
The drugs weighed approximately three pounds and had an estimated street value of $3,000.