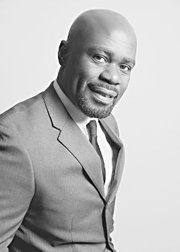 By KIRKLAND PRATT
Some years ago I contracted a rental property in a quiet area of western Nassau. On conferring with the property manager regarding the tenants of the agreement, he made it clear that my neighbours were prominent and very private people who at no time wished to engage their neighbours. I assured the complicit manager that me and the elusive couple would get along just fine as (naturally) I keep to myself unless familiar.
As fate would have it one evening, I heard a woman screaming for help as a garden snake slithered across her walkway. The lady clung to my arm in what seemed to be a death grip as I escorted her to her door. As she was opening the door she regrettably mumbled that this must be a sign for her to desist from sweethearting this woman's husband. The property manger was correct – the lady was indeed a prominent member of Bahamian society, as was the object of her stolen affection who was in tow.
Their flat was a rendezvous of sorts and they met from time to time to give in to each other's vulnerabilities with careful planning, coordination, random timing and jacket- draped faces as they scurried about on property. I would observe them in pity wondering why and how people go to such great lengths to cheat. If it were that good why not just foster a meaningful relationship and leave their current partners?
According to a 2011 American study conducted by Susan Krauss Whitbourne, rates of reported infidelity hover around 13 to 10% across adulthood, with the peak of 20% occurring for couples in their 40s. Whitbourne posited that those who discover their partner's unfaithfulness regard the experience as "shattering," and believe that it signals the end of the marriage. Whitbourne's study indicated that the respondents unanimously agreed that if the relationship was to recover, the cheating partner needed admit to feeling guilty and remorseful – much the way it works in the court system at sentencing.

In our hyper religious Bahamas, strongly held church regulations may prevent partners from seeking a divorce and may therefore be a barrier. However, couples may also use their religion to help get through the difficulties of dealing with the infidelity. The irony there is that the most notorious cheaters are the very pastors (bold in their posturing) who are made to counsel struggling couples.

Adulterous affairs clearly represent a complicated amalgam of anguish, rejection, desire, and need for connection. Rarely is sweethearting entered into without conflict or even misery as clearly indicated in Whitbourne's study. They may be the product of, or the cause of, the ending of a marital relationship. In some not so isolated instances; couples who are determined to salvage a marriage may experiment with a third body in their bedroom. As Whitbourne's research observed, many find that their marriages survive intact if not improved as a result of an 'off partner'. However, as shown in these studies, it is a risky venture, not one for the faint at heart.
People cheat for any number of reasons, including: a lack of sexual satisfaction within their primary relationship, the desire for additional sexual encounters, a lack of emotional satisfaction, revenge and the lure of curiosity and desire for new experiences to name a few.
All too often in marriages, the crucially important issues are left silent for fear of judgment or because of ego-lined perceived control antics which gives rise to the notion that an expression of vulnerability is an expression of power loss.
Seeking out a qualified counsellor who is independent of agenda or spiritual school of thought may serve as the most authentic intervention based on principles only.
Keep thinking though, you are good for it.
• Kirkland H. Pratt, MSCP, is a Counselling Psychologist with a Master's degree in Counselling Psychology with an emphasis in Education. He lectures in Industrial Psychology and offers counselling and related services to individuals and businesses. For comments, contact kirklandpratt@gmail.com.