By NEIL HARTNELL
Tribune Business Editor
nhartnell@tribunemedia.net
Leading realtors yesterday urged the Government to extend the $500,000 first-time buyer Stamp Duty exemption beyond its current June 30 expiration, warning that its end would cause sales to "flatten out" in the most critical part of the Bahamian market.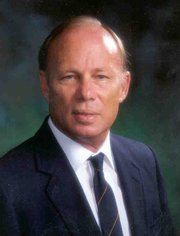 Mike Lightbourn, president and senior appraiser at Coldwell Banker Lightbourn Realty, told Tribune Business that recent moves by the Public Treasury/Ministry of Finance to combine conveyancing and mortgage values together, in determining whether first-time buyers qualified for the exemption, had exacerbated the difficulties already faced in obtaining debt financing.
"It's ridiculous, I don't know where it came from." Mr Lightbourn told Tribune Business of the new policy. "The problem is that Bahamians have hell to get financing anyway."
Combining the purchase price with the value of any mortgage financing used has been disqualifying many first-time purchasers from receiving the Stamp Duty exemption, as the collective sum often comes to more than $500,000.
Many professionals associated with the real estate industry believe the exemption was never supposed to be determined in this way, and Bahamas Real Estate Association (BREA) and Bahamas Bar Association executives have held meetings with Michael Halkitis, minister of state for finance, and his officials to deal with the situation.
Tribune Business reported previously that progress had been made, but Mr Lightbourn said the conveyance/mortgage value combination approach to determining who obtained the Stamp Duty exemption was discriminating against those requiring debt financing and favouring all-cash buyers.
"It's not fair," the Coldwell Banker Lightbourn Realty chief said. "When you lump that together with the difficulty in getting financing, it's having a big effect."
Mr Lightbourn told Tribune Business his firm had "definitely" lost sales involving first-time buyers, due to the resulting uncertainty and/or inability to qualify for the Stamp Duty exemption.
The incentive is due to expire at end-June 2013, and Mr Lightbourn said its extension, or renewal, was vital to stimulating activity in a key segment of the Bahamian real estate market.
"That's very important, because that's the bulk of the Bahamian market; first-time buyers under $500,000," he told this newspaper.
"There's so many things that come from these sales. Even first-time buyers acquiring a lot will want some construction. It has a multiplier effect five-fold. We should be thinking of a way to encourage construction, building, repairs, anything like that."
Mr Lightbourn was backed by Peter Dupuch, president of ERA Dupuch Real Estate, who said the Stamp Duty exemption "helps a lot".
"People are buying homes now that, if they did not get the Stamp Duty exemption, they would not be able to buy," Mr Dupuch told Tribune Business.
"If they stop that Stamp Duty exemption we will see a flattening out of sales in that range of $300,000-$500,000."
He added: "These are people struggling, counting the pennies, and buying entry level homes. That's a big amount, $30,000 on a $300,000 home; that can be the difference between being able to afford the home or not.
"They should stimulate people to buy their first home rather than pay rent. It jump starts the economy. I know some people my age still paying rent. It's just the opportunity to be able to buy instead of having to rent."
Mr Dupuch suggested, though, that the first-time Stamp Duty exemption be restricted to Bahamians only, rather than including foreign buyers within its reach.
"Originally, when that came in, I thought it would only be offered to first-time Bahamian buyers, and it was first-time buyers across the board. I thought that still should have been reserved for Bahamians only," Mr Dupuch told Tribune Business.