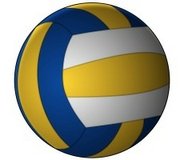 THE Bahamas Volleyball Federation has ratified its men's junior national team set for international competition at the end of this month.
The team is scheduled to compete in the 9th Junior Caribbean Volleyball Championships in Guadeloupe July 21-29.
The teams competing in this year's tournament are Bahamas, Barbados, Martinique, United States Virgin Islands, Curacao, Trinidad and Tobago and host country Guadeloupe.
Many of the players are products of the New Providence Volleyball Association's development programme.
The programme, which was started in 2008, caters to both males and females from the age of 10 that are interested in learning and playing the sport.
Bahamas First recently came on board as a major corporate sponsor of the team.
NPVA president DeVince Smith said it was indeed a kind gesture and thanked Bahamas First for believing in them and coming on board to assist the athletes, especially those currently trying out for the Bahamas junior national team.
"We have been training and developing junior athletes as a part of the NPVA development programme, not only to continue to build the sport of volleyball locally, but also to prepare these young athletes for athletic scholarships, national teams and possible professional careers.
"We continue to look for personal and corporate sponsorship to assist with team travel."
Kevin Hudson, of Bahamas First, encouraged the athletes to continue to work hard and remain focused. He told them that it should be considered a privilege to represent your country at international events and his company was more than happy to assist towards the upcoming games.
He challenged the players to take advantage of existing opportunities and when they become successful citizens to remember to give back to the sport.
TEAM BAHAMAS
Gaege Smith
Rajahl Moxey
Anthony Pratt Jr
Tareves Eneas
Antonio Jennings
Justin Smith
Avery Moxey
Anthony Misiewich
Brandon Bethel
Christopher Cash
Kenton Dawkins
Eugene Stuart
Coach: DeVince Smith
Assistant Coach: Lloyd Davis