By PACO NUNEZ
Tribune News Editor
pnunez@tribunemedia.net
A GROUNDBREAKING approach to tackling the social ills that plague the Bahamas has achieved impressive results and now is attracting international notice for its potential value to other societies.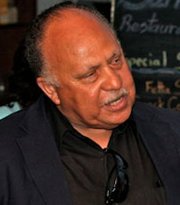 The brainchild of local psychologist Dr David Allen, "The Family: People Helping People" has produced statistical data demonstrating success in reducing anger, depression, abusive relationships and suicidal thoughts, while increasing self-esteem, gratitude and benevolence.
The Family's pioneering approach takes group therapy far beyond its standard numerical limits, with as many as 50-60 participants in the group.
Many participants either had a criminal past or were contemplating committing a crime when they joined The Family. But the results of a six-month pilot study demonstrate a marked decrease in anti-social tendencies.
Now, interest in the programme is being shown from cities such as London, Chicago and Indianapolis.
Responding to the results, James F Jekel, Professor Emeritus of Epidemiology and Public Health at Yale University said The Family "appears to be innovative and creative, drawing on accepted therapeutic principles and combining them in new ways."
Professor Jekel said the developers and evaluators should be congratulated for responding to the growing social problems of the Bahamas in a meaningful and efficient way, and for their insistence on rigorous evaluation of its performance.
"The data so far suggest that important improvements in attitudes and behaviours have resulted from the programme," he said.
Dr Jekel said a particular strength of The Family, especially in a strongly religious community like New Providence, is the important role that spiritual content plays in the programme's design.
"It is to be expected that such a scale might be of special value throughout the Caribbean and in other areas with strong religious and family traditions," he said.
Professor Jekel added: "It is my judgment that this programme deserves to be supported, expanded, and studied for the promise it shows toward impacting this grievous social problem."
Dr Allen launched The Family six years ago, when it became apparent that the economic downturn was dramatically accelerating the dissocialisation and erosion of socio-cultural values set in motion during the drug crisis of the 1980s.
"This has resulted in a riswe in murder and violent crime rates, loss of respect for property, poor work ethic, fragmentation of family and community, and an increase in youth gang formation because of a breakdown of family," Dr Allen said.
He described the programme as a group-based re-socialisation intervention, designed to "confront the prevailing community chaos" by promoting positive emotions such as gratitude and forgiveness, and addressing negative emotions such as anger and vengeance.
The group therapy model aims to offer healing and support, guidance with coping, newly learned behaviours, and opportunities for improvement in communication, social skills, and relationships.
Participants attend weekly group therapy sessions, during which a trained therapist invites them to share their recent experiences and progress.
The sessions unfold in a free and open manner under a therapist's guidance. Role playing is often used to explore and communicate complex emotional responses.
Art therapy has recently been added to the programme in an effort to enhance participants' ability to express and explore their emotions more fully, and share them with other members of the group.
"It's a different way of accessing parts of ourselves we are too ashamed to admit, that we have disavowed, or we are just not in touch with – a process of integration through external medium," explained Evie Jagger, who has experience using the approach with children and families.
She is one of several professional therapists who volunteer their time to help with The Family.
According to Dr Allen, central to the programme is the understanding that violent events such as murder and suicide are not best understood as acts, but rather as processes.
He said: "Interpersonal transgressions result in feelings of avoidance and revenge, and also decreases in goodwill. People who feel vengeful or unforgiving after transgression are more prone to depression, phobia, anxiety, and panic."
The results revealed significant decreases in depression and thoughts of suicide, as well as feelings of anger and vengefulness.
Negative behaviours such as illegal activity and participation in abusive relationships decreased, while quality of family relationships and benevolence increased, Dr Allen said.
The Family has benefitted from the generosity of local donors, and last year was awarded a $32,800 grant from the The Templeton World Charity Foundation.
Dr Allen and his colleagues are now seeking additional funding to further substantiate the findings and expand the programme's reach into other local communities.
• See today's INSIGHT article for more on The Family.