By SANCHESKA BROWN
Tribune Staff Reporter
sbrown@tribunemedia.net
SAMUEL Butler, officer in charge of the Drug Enforcement Unit, said yesterday DEU is "very, very concerned" about the amount and frequency of illegal drugs being trafficked into the country on a commercial airline direct from Panama.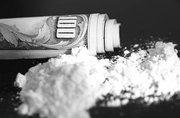 He made his comments after nine Colombians were arrested in two separate drug busts in the past four days.
In the latest seizure, officers of the Airport Police Station arrested two Colombians after they were found in possession of five pounds of what was suspected to be liquid cocaine.
The men, ages 31 and 24, were arrested in the Bahamas Customs hall of the LPIA shortly before 4pm on Sunday, after getting off a commercial airline from Panama.
The suspected cocaine has an estimated value of $32,000 on the street.
Last Wednesday police arrested seven Colombians, four men and three women, after they were found in possession of suspected liquid cocaine, some of which they had swallowed.
According to reports, sometime around 12:30pm, acting on information officers of the K-9 unit went to the Bahamas Immigration section of the LPIA where they saw a group of passengers who had just arrived in New Providence from Panama on Copa Airlines.
Seven of those passengers were suspected of transporting drugs.
As a result the four men, aged 24, 23, 21 and 20, were taken to a secure area at LPIA where police searched their luggage but found nothing.
The three women were also taken to a secure area where they were searched. Officers found three rubber packages believed to be cocaine during the body cavity search.
The females ages, 21, 27, and 23, were arrested and taken into custody.
All seven suspects were taken to the Princess Margaret Hospital where an X ray revealed that two of the men and one of the women had swallowed small packages of suspected cocaine.
Altogether officers of the Drug Enforcement Unit collected 17 rubber packages of suspected cocaine.
The drugs weighed approximately 23 ounces.
Supt Butler said the DEU is keeping a closer eye on flights coming in from South America, particularly direct flights from Panama.
"We are concerned about the inbound importation of drugs coming from this commercial airline servicing Panama and we can say over the last few days there were nine Colombians who were interdicted at the airport for having contraband in the form of liquid cocaine coming into LPIA. The DEU is concerned because we have always noted South America as one of the countries for cocaine and now because of the availability of airlines servicing them directly we know that we will be impact. We have seen it already," he said.
"We are working with the airline as well as Panama and our intelligence network to determine who may be trafficking. We are also working with our DEA partners in foreign destinations. We have good relationships. We believe it is through these relationships as well as the cooperation of the airline that we are able to see results. We know there is still more work to do because somehow these people are still getting through the screening process."
Supt Butler said liquid cocaine seems to be the new drug of choice for "mules" because it is easier to carry and can be hidden in normal household items.