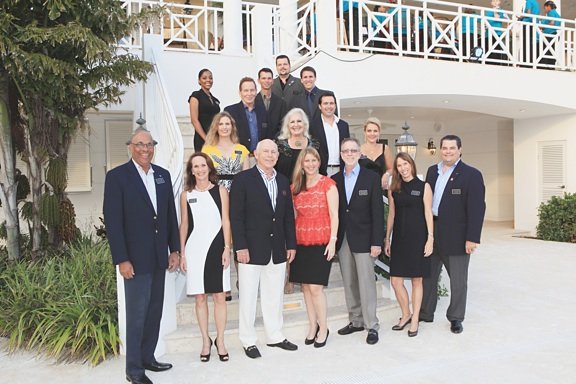 The Bahamas and other Caribbean nations are poised to benefit from "pent-up demand" for luxury second homes, a leading international realtor believes.
Stephanie Pfeffer, executive vice-president of Luxury Portfolio International, addressing a recent reception staged by Bahamas Realty, said "real opportunities" were coming to the Bahamas and wider region.
Calling on investors to prepare for a coming boom, she added: "We have a huge inventory problem in the United States at the moment. For instance, San Francisco has only 12 days of inventory."
Bahamas Realty president, Robin Brownrigg, fresh from the Leading Real Estate Companies of the World Convention in Las Vegas, said: "The US is expecting a boom by the end of the year. In the Bahamas, we usually follow the US market - up or down - by about 6 to 12 months."
To qualify for the Luxury Portfolio marketing program, a property must be valued at or about $1 million or more, and meet other requirements. Mrs Pfeffer said Luxury Portfolio has more listings over $1 million than any other real estate franchise, with 83 per cent of its listings offered at more than $1 million.
Andrea Brownrigg, a director of Bahamas Realty and listing agent for the multi-million dollar Ocean Club Estates home at which the Luxury Reception took place, added: "The affluent, more than ever, demand craftsmanship and high quality in the homes they buy, and are more resourceful than ever in finding it, on and off the Internet.
"Agents who represent such properties have to become true authorities on the luxury real estate marketplace, addressing the distinctions which speak to this increasingly sophisticated buyer's passions."
Bahamas Realty chief executive, Larry Roberts, added: "The luxury consumer demands, first and foremost, that his or her agent be reputable among his peers and in his community; knowledgeable about their market, with a track record for selling million dollar homes; supported by an agency with global reach and websites as elegant as the properties represented."