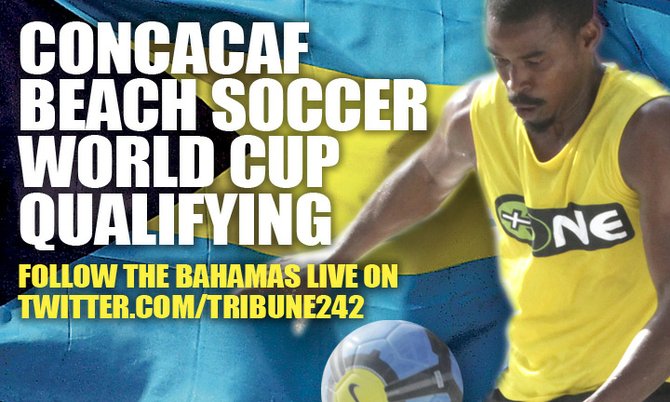 Sunday is the final day of the CONCACAF World Cup Qualifying Beach Soccer tournament at Malcolm Park.
Today's fixtures: Costa Rica v Mexico 2.30pm, The Bahamas v Guatemala 3.45pm . . . and the final: USA v El Salvador 5.00pm.
Keep up with all the action live on twitter and tribune242.com.
Follow us on twitter.com/tribune242 or check the panel on the right hand side of the home page.