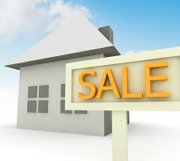 By NEIL HARTNELL
Tribune Business Editor
nhartnell@tribunemedia.net
Sales of high-end Bahamian properties valued at more than $1 million have increased by 20 per cent year-over-year, with top realtors telling Tribune Business that serious buyers are "not just kicking tyres".
John Christie, vice-president of H. G. Christie, said the market for properties valued at between $2-$5 million, and those with price tags "considerably" more than that, was "a lot stronger" than the same period in 2012.
While those who had purchased at the 2006-2007 market peak were being forced to accept prices 20 per cent lower than they had paid, Mr Christie said pricing in the luxury segment of the Bahamian real estate market had now "levelled off".
He added that "the best deals" currently on offer were at Atlantis's Reef condo-tel, where prices had dropped by 40-50 per cent due to several foreclosures and the developer's desire to offload all remaining inventory.
Mr Christie's assessment was backed by Peter Dupuch, ERA Dupuch Real Estate's president, who estimated that his company's sales volume was up "by 10 per cent, maybe more", compared to 2012 levels.
High-end properties priced in line with the market were being snapped up by serious buyers, and Mr Dupuch told Tribune Business: "I wouldn't say it's booming, but it's steady, and steadily going up."
And both Mr Dupuch and Mr Christie said the improvement in the international/high-end segment was also being mirrored in the local side of the Bahamian market.
"People who have been hunting for quite a while are now pulling the trigger," Mr Dupuch told Tribune Business. Mr Christie added that developments such as Venito, targeting the mid-priced young professionals market, were attracting multiple sales "overnight" once placed on the market.
Indicating that the Bahamian real estate market was continuing its steady recovery from the 2008-2009 recession, Mr Christie told Tribune Business: "The high-end market is generally looking a lot stronger
"It's definitely looking up, and we're feeling a lot better than last year. We're having good sales, especially in the high-end area. I would say that over last year, we're maybe 20 per cent up on sales of properties valued at $1 million and more.
"We hope it's going to keep doing well," Mr Christie added. "The summer generally tends to slow down a little bit, and the office is feeling a bit quieter than it was for the past few weeks.
"But I think we're moving in the right direction. I don't see any major setback coming, but you never know what is coming around the corner."
The H. G Christie vice-president said the US stock market recovery was likely one factor driving the rebound. As high net worth individuals recovered previous losses and started making profits again, they not only felt more confident and wealthy, but were ploughing some of the gains into real estate purchases.
Mr Christie said the Bahamas had also seen an influx of non-American, high net worth buyers from the US. These were 'Green Card' holders who, in anticipation of new and increased US taxes, had decided to re-domicile to avoid such a burden.
"There's been a push on that," Mr Christie confirmed, adding that the Bahamas was also benefiting from increasing European interest driven by tax planning/minimisation needs.
He indicated that the international buyer market appeared to have gone full circle in just two decades. While 1990s purchasers had been driven largely by tax planning considerations, Mr Christie said those who came to the Bahamas in the 2000s were driven mainly by the search for a vacation home. Now, tax planning was becoming the dominant factor once again.
With luxury market prices having "levelled off", Mr Christie added: "Somewhere like the Reef, that's the best deals right now. There are a number of foreclosures, and the developer is trying to get rid of inventory.
"Prices there are down 40 per cent, sometimes 50 per cent. If you buy now you get a great deal, because the developer is pushing prices down to a decent level where you get a good return for your investment."
While prices in ultra high-end Bahamian communities rarely fell, Mr Christie said those that "bought at the height of the market have had to come down 20 per cent to get them sold".
Echoing Mr Christie's sentiments, Mr Dupuch told Tribune Business: "We've been steady all year. It has picked up a little bit, the higher end of the market, but we're definitely up over last year and the year before.
"I would say our business is up 10 per cent over last year, maybe even a little more. We have had more interest in high-end homes, and people are increasingly not just kicking tyres. There are people that are serious and making offers.
"The well-overpriced homes are still there, but the ones asking a fair price and what the market feels is a fair price are moving. We had a high-end home in one gated community that we couldn't even get to the open house; we sold it in less than a week," Mr Dupuch added.
"We've had a few this year. It's definitely not 2007, but we're going up, not down."
Mr Dupuch, though, expressed concern that last weekend's murder of an American visitor in Nassau could turn investor and real estate purchaser sentiment against the Bahamas.
Worried that crime, and the perceived threat of crime, could undermine both the real estate industry and wider Bahamian economy, Mr Dupuch said: "The stigma of crime here is awful.
"But the Bahamas is still strong and a great place to live. People still want to come here and rightly so. We have our problems, but not as bad as some other countries."
The improvements in the international arena were also filtering into the domestic Bahamian real estate market. Pointing to the likes of the Balmoral and Venito developments, Mr Christie said: "You put something out and get 10 sales almost overnight. That has not happened since 2008."
Mr Dupuch added: "I wouldn't say the local market is slow; there's activity in the local market right now. People that have been hunting for a while are now pulling the trigger.
"You find it's just steady across the market. I wouldn't say it's booming, but it's steady, and going up. It's trending upwards. We have our fingers crossed."