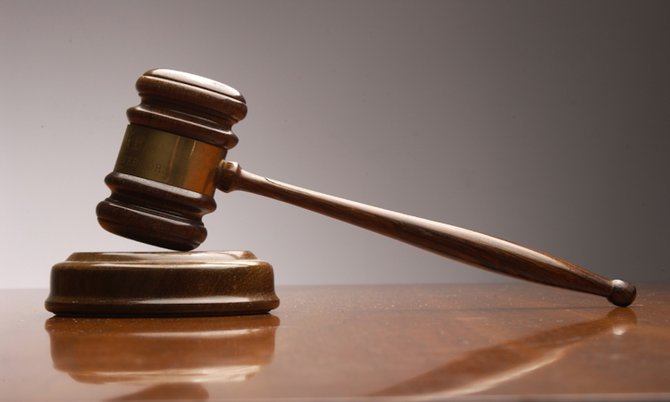 By LAMECH JOHNSON
Tribune Staff Reporter
ljohnson@tribunemedia.net
A JURY unanimously acquitted a man of murder yesterday, not accepting a dying man's declaration to a police officer of the identity of his assailant after asking police not to let him die.
Jermaine Taylor of Minnis Street walked away a free man from Supreme Court Bank Lane after Justice Roy Jones acquitted and discharged him following the 12-0 not guilty verdict.
"God is good," is what Taylor told The Tribune as he left the precincts of the court.
Taylor faced a charge of murder in the July 24, 2011 fatal shooting of Michael McIntosh who was shot in his back four times.
In evidence, the court was told that on that date officers went to the intersection of Young Street and Frogman's Lane where they saw a man, soaked in blood, lying on the ground.
He gave his name as Michael McIntosh and said "don't let me die, please, Jermaine Taylor of Deveaux Street shoot me, they does call him 'Cupboard'."
While there were no eye witnesses to the incident, the deceased is said to have pointed to an area that he called the "cut" and when the officers looked in that unlit area they found fired cartridges and blood.
The jury deliberated on the verdict and in less than two hours returned to the courtroom with their not guilty verdict at 1:45pm.
Taylor's lawyer, Terrell Butler, commented on the outcome of the case outside the Supreme Court.
"That was the best decision made by the jury in the circumstances," the lawyer said.
"The only thing the prosecution had was a statement that they claimed was made by the deceased saying a 'Jermaine Taylor of Deveaux Street shoot me, he is also called 'Cupboard'"
"Now, from the evidence that came out in court, the evidence was clear that my client was from Minnie Street and there was no other evidence to identify him as being involved in this matter."
"And so I'm very happy with the decision of the verdict. He (Taylor) is free, he is happy and he is giving thanks to God for his victory," Mr Butler said.
Uel Johnson, Kendra Kelly and David Cox prosecuted the case.