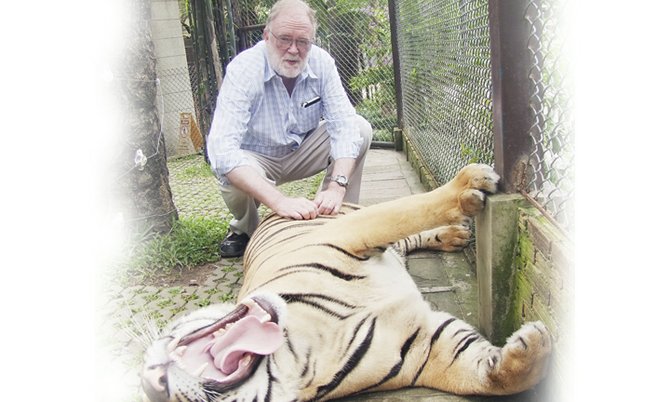 THE Bahamas National Trust is prepping for the second annual Bahamas Natural History Conference, set to take place March 3-7, 2014.
The inaugural conference was held in March 2013, and highlighted the importance of research, conservation and environmental stewardship.
The 2013 conference attracted local and international researchers, educators, natural resource managers, students and naturalists.
The BNT said it is confident that the upcoming conference will attract another quality field of presenters.
This year's theme for the conference is 'discovering our ephemeral isles' which was inspired by the book 'The Ephemeral Islands'.
This book remains the definitive natural history account of the Bahamas. Its author, former BNT executive director and accomplished international scientist, David G Campbell, is the featured presenter at the 2014 conference
The goal of the conference, according to the BNT's website, is to "inspire new avenues of research and co-operation across disciplines while highlighting the benefits of research of the environment, economy and human society of the Bahamas."
Main topics for the conference will include: the Ephemeral Islands, the Historical Era: a Paradise Lost, the Invasion of Exotics and its Management, Conservation Outreach and Citizen Science and Ecosystem Science: the Value of our Resources.
Vanessa Haley-Benjamin, director of Science and Policy and one of the planners of the BNHC, said: "The upcoming Bahamas Natural History Conference is a wonderful opportunity for all Bahamians to learn about the wonderful research projects that have and are currently being done in the Bahamas.
"Without the information gleaned from research, it is difficult for us as environmental managers to make informed decisions to protect our natural resources. The sharing of the knowledge is invaluable and I encourage all Bahamians, not just scientists or environmentalists, to come out to our upcoming conference and learn about the islands in which we live. Attendees will leave with a newfound appreciation for the Bahamian environment and the need to protect it."
Currently, the BNT is looking for interested presenters for the conference.
Participation in the BNHC will give you access to an international platform, as BNHC 2014 will attract local and international delegates representing the public, private and non-profit sectors.
The deadline for submission of abstracts is December 31. Information for presenters can be found on the BNT's website: www.bnt.bs/_m1866/BNH-Conference.