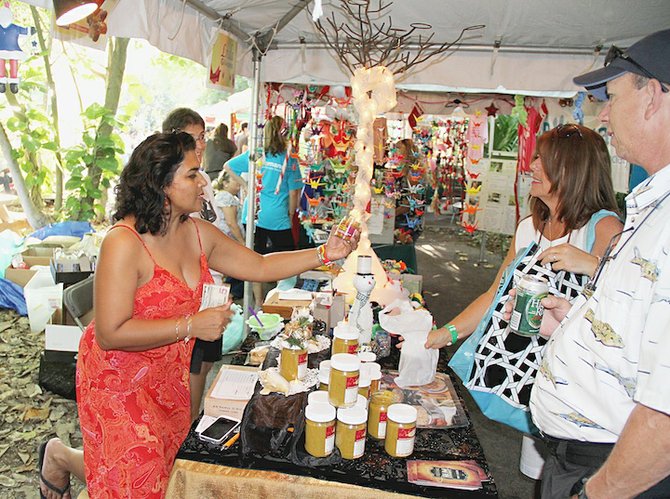 ARTS, crafts, food and fun were once again on display as the Bahamas National Trust opened its doors for this year's much-anticipated Jollification.
The event, which took place on Saturday and Sunday at The Retreat on Village Road, featured exhibitions by more than 75 talented artisans offering crafts, jewellery and gift items.
There were also a number of local and international food stalls, as well as a tasting of assorted spirits by Bristol Wines and Spirits.
A particular attraction was the Jolly Market, which featured homemade jams and jellies, cakes, jewellery, hand painted tiles and straw designs from a number of artisans.
The Plant Area was another big draw, offering pottery, unique plants, anthuriums and orchids for sale.
The little ones were not forgotten and the Children's Crafts area sponsored by Asa H Pritchard featured nature oriented games and activities and also Christmas crafts.