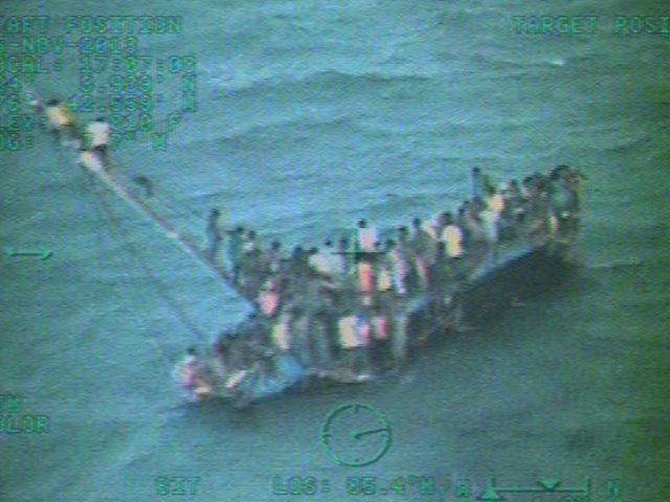 At least 30 people are dead after a Haitian sloop ran aground west of the Exuma chain during Monday's storm.
A team from the Royal Bahamas Defence Force and the US Coast Guard fought rough seas this morning in a bid to rescue the Haitian nationals from the vessel.
Acccording to the US Coast Guard, 90 people have been rescued.
The Coast Guard says the migrants were clinging to the hull of the 40-foot sail freighter when rescue crews arrived.
An US Coast Guard helicopter crew rescued 13 people from the water after deploying a raft.