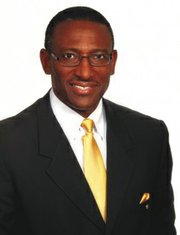 MINISTER of Agriculture, Marine Resources and Local Government V Alfred Gray sang the praises of the country's existing co-operatives and encouraged entrepreneurs to consider them as business opportunities in the future.
Mr Gray was addressing entrepreneurs during the opening ceremony of the three-day 'Youth Entrepreneurship and Co-operative Workshop' held at the Wyndham Nassau Resort.
"I am delighted indeed to be here on this occasion," said Mr Gray. "The theme for this occasion, 'Encouraging entrepreneurship through co-operatives' underscores the importance of the value that we in the government place on the co-operative movement in the Bahamas and its development."
Mr Gray said that he believes co-operatives play a major role in Bahamian society; therefore, he encouraged entrepreneurs to invest in this business model.
"Cooperatives basically means people helping people to help themselves and I do not know that the Bahamas is in a position to do without such a movement," said Mr Gray. "When Sir Lynden Pindling, our first prime minister, started the formalisation of these co-operatives and credit unions, it was meant to give the average Bahamian an opportunity to do those things for him or herself that otherwise would never be done. "
He said the government is now moving towards taking credit unions in the Bahamas to "another level".
"The drift towards the central bank taking over the credit unions is legendary. And I need not repeat that it would happen in the Bahamas very soon.
"The law has been drafted, the Central Bank has in fact staked out its authority and it is only us who will now have to buy into what will inevitably be a change," said Mr Gray.