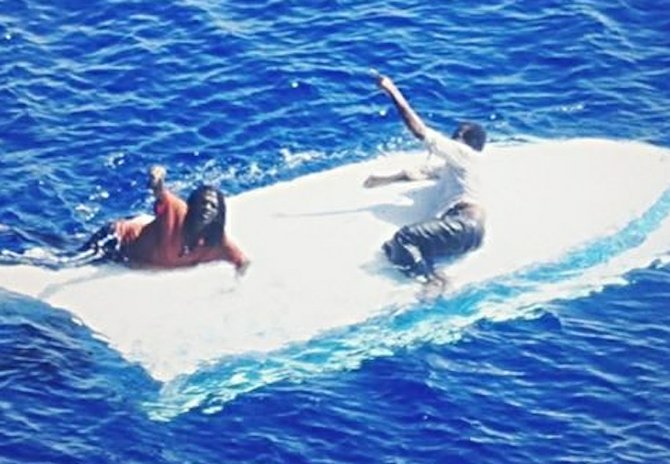 TWO Bahamian men who nearly died after spending eight days clinging to their capsized boat were last night said to be resting comfortably in a Florida hospital.
Both the identity and the condition of the men had yet to be confirmed, but international reports suggested they were recovering well after being rescued by the US Coast Guard in a dangerous state, having started to drink sea water.
"They were really exposed and really deteriorating quickly," said Coast Guard rescue swimmer Kyle Stallings, according to a report in the Sun Sentinel newspaper.
The report said that were it not for a passing freighter noticing the 20-foot boat, the fishermen aged 56 and 57 would certainly have died.
Local officials have yet to make any statement, but it is believed the men set out on a fishing trip from Grand Bahama.
DO you know who the fishermen are? Contact our newsroom on 502 2366.