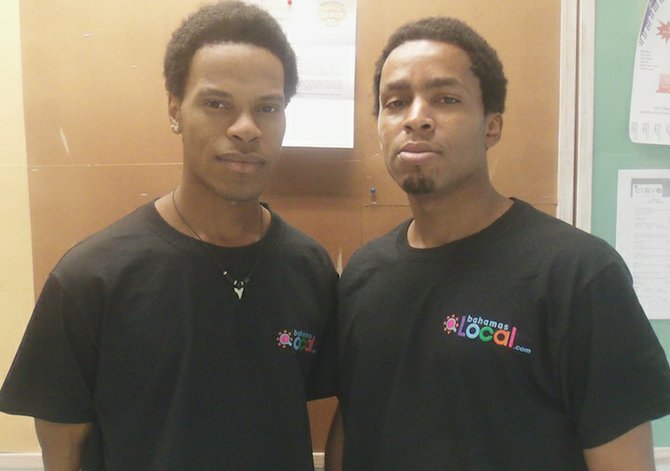 By BRENT STUBBS
Senior Sports Reporter
bstubbs@tribunemedia.net
AFTER making two trips by himself, O'Neil Williams is returning to Africa to train with his younger brother, Ramon.
"When I went before, I had training partners, but they weren't full time," Williams said. "Now I have somebody, so it should be a lot better. We will be a collective group instead of just individually. So it's going to be interesting. He's going to get a chance to see a lot of the world champions and Olympic champions and Commonwealth champions train."
Having returned from his second sting in Africa in June, Williams said he didn't have sufficient time to compete and, as a result, he didn't get to perform as well as he had anticipated in his quest to go after the Bahamas' national 1,500 metre record of three minutes and 45.72 seconds that William 'Knucklehead' Johnson established in Maracaibo, Venezuela in 1998, or qualify for the IAAF World Championships in Moscow, Russia, in August.
Williams, who holds the national 5,000m record of 14:00.54s that he achieved in Philadelphia in 1993, said Ramon has the potential to be the heir to the throne in the 800m and could shatter Chris 'Fireman' Brown's national record of 1:49.54 that he set in Oslo, Norway in 2008.
"Someone has to carry on the distance running programme from A to point B and getting a Bahamian running in the World Championships and or the Olympic Games," Williams said. "We want the world to see that we are not just concentrating on the sprints, but we have some quality middle distance runners too."
As his mentor at age 30, Williams said he will be taking his 22-year-old brother through the ropes, providing him with the necessary exposure and experience that he will need to get to the next level. Ramon Williams has a personal best of 1:55 and with the training at high altitude, the older Williams said he expects him to come back and run between 1:51-1:49.
The older Williams has ran a PF of 1:51 in the two-lap race and he's also done 3:51 in the 1,500m and 14-flat in the 5,000m.
"I see me and him doing some big things because the training will be intense," the older Williams said. "I actually have someone to run the long runs and the hills and to do the gym workout and to be able to motivate me. I didn't feel like I fulfilled what I wanted to do, so I want to go back and give it my best shot," he said. "If it doesn't work out, I will give it a rest."
The younger Williams, a 2009 graduate of CI Gibson Secondary High, was a late bloomer, having just started competing the year before in 2008.
"Right now, I'm just trying to better myself as a distance runner," he said. "We don't have much distance runners in the country right now, so when O'Neil said he was going back, I decided to go with him. I really want to break that curse of having a Bahamian compete in the 800 in the Olympics. That's my goal. I also want to break the national record, even though it might sound like a small feat."
Ramon Williams said with the two of them competing together in Africa, they are looking forward to coming back home next year to make their presence felt. "I'm not going over there on any vacation or anything. I'm going there to train with my brother," Williams said. "I'm not going to get all star struck. I'm looking forward to coming back home and making the Bahamas proud."
O'Neil Williams once again thanked the Lord for giving him and his brother the opportunity to travel together this time. He also publicly thanked his stepmothers, Dawn Knowles and Kay Smith, and his adopted father Dionisio D'Aguilar, who basically helped to pay for the trip.
Additionally, he thanked businessman Harrison Petty from the Colony Club and distance runner Ravi for their support.